On July 2, 2023, the "Barbie" movie was released in theaters around the globe. Greta Gerwig directed this movie with the help of main characters Margot Robbie and Ryan Gosling, who play Barbie and Ken. "Barbie" earned over $1.36 billion dollars in sales worldwide, selling out tickets everywhere. This movie skyrocketed, making $157 million dollars in a week, and earning a 90% rating on Rotten Tomatoes. "Barbie" was a crowd favorite, having a wide range of engaging music, characters, and settings.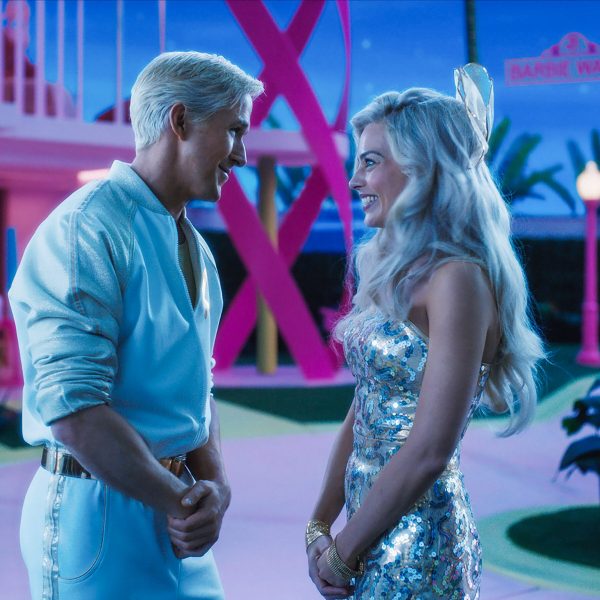 The majority of the movie follows Margot Robbie, who plays the lead role as a stereotypical Barbie doll, who tries to live a normal human life followed by the other lead role Ryan Gosling, Ken, who will do anything to capture Barbie's attention. Barbie roams the world trying to find her true purpose while going through real life challenges of being a woman. Thus, Barbie decides to venture on a mission of self-discovery and now has to travel to the real world with Ken on bikes, boats, rockets, campers, snowmobiles, and skates. In turn, she realizes all the joys and struggles of real human life. Becton viewers share their opinions on the new film as a whole,  "I loved "The Barbie Movie!" I thought it was absolutely brilliant how the message of what women deal with every single day was delivered in a direct way. I also really enjoyed the comedic and humorous aspects of the film." Another shared with excitement, "LOVED IT! It was movie that celebrated how women can do anything and that womanhood is a constant balance of contradications, which is both exhausting and empowering. It also shed light on the difference between feminism and patriarachy and how both at their most extreme forms can be toxic and damaging to everyone, but how balance and unity can foster a stronger society where everyone thrives. And, lastly, how it is important to find yourself, men and women included, and how we need to learn how to fix ourselves instead of relying on others to do it for us. Plus, it was FUNNY!"
"Barbie" is a PG-13 movie actually recommended for older age groups because of the language and suggestive phrases; however, it was still enjoyable for all age groups. To shed light on this, one Becton viewer shared, "I liked it because my children were able to enjoy the movie and it had enough 'adult' humor to still be entertaining. It was a fun, mostly lighthearted movie." Others commented, "I liked The Barbie Movie because it's not only for kids, but for everyone. It really refreshes the watcher of how our society is run here in America, and I enjoyed how the movie conveys the message that change is inevitable, but change is always for the better and for what we're destined for."  Therefore, it is widely felt as though the movie was great and enjoyable for both children and adults.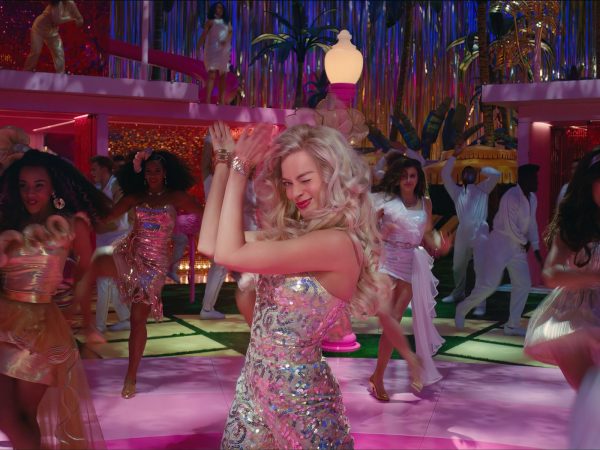 Furthermore, "Barbie" had a great variety of music and an amazing soundtrack, with hits like "Barbie World" by Nicki Minaj and Ice Spice, "I'm Just Ken," by Mark Ronson and Andrew Wyatt, and "What Was I Made For?" by Billie Eilish. Becton students shared their reviews, "Yes, every single song was very catchy and so well-suited for the movie. My favorite song was definitely "Dance the Night" by Dua Lipa. It was so joyful and the dance number was also wonderful." Another remarked, "I enjoyed 'Barbie World.' It was very energetic and matched the vibe of the movie!" The music became popular, some even making it on the charts and as hot Tik Tok trends.
In addition, the characters were a huge part of this movie! The fans cherish and favor a few, those being Barbie, of course, Ken, and even Sasha. One opinion stated is, "My favorite quote that Sasha said would be, 'You set the feminist movement back 50 years. You destroyed girls' innate sense of self-worth.'" Another viewer commented, "Margot Robbie and Ryan Gosling complimented each other so well comically." An additional opinion gave light to Ken, "Ryan Gosling's "Ken" steals the show. Gosling's mannuerisms, facial expressions, and humor just brought another layer of entertainment I wasn't expecting. His "dance battle" at the end was a cinematic masterpiece – it paid homage to the dance-battles before it and it set the bar high for the ones of the future. It was hysterical!" For the most part, viewers felt as though all characters played their part well and lived up to the plot, leaving this movie top-notch ratings.
Overall, the "Barbie" movie had great feedback and people shared their admiration of it, "I would definitely recommend this movie to anybody weather it's a child or an adult. I think that it doesn't matter what age you are, Barbie is one of the few movies that anybody would love to watch."
The "Barbie" movie was a hit and we are looking forward to Becton's Barbie Dream Homecoming Dance on Saturday, Oct 14, being a hit as well!