"This Is Why" The Paramore Album We Were Waiting For
On Feb. 10, 2023, Paramore released their sixth studio album, This Is Why. While many people are not fond of the band adorning a pop sound that they have only dabbled with in their past two albums, This Is Why has established itself as one of their greatest already. It has hit the charts as number one in Alternative and Rock, it has reached number one in album, digital album, and vinyl sales, and has returned back to the Billboard 200 at number two. The band consists of frontwoman Hayley Williams, guitarist Taylor York, and drummer Zac Farro. The number of members has fluctuated over the years, but the current members are here to stay. Despite this, throughout their 20-year career, they have created fantastic and relevant albums, even to this day. Junior Victoria Hernandez Garcia states, "I think it is important for any artist to feel true to themselves. Experimenting with different sounds and productions can bring out a different side of a wider audience. Although, the rock production from the early albums brings nostalgia to others. As listeners, we should allow artists to grow up alongside us too."
The album opens with their debut single, fittingly titled, This Is Why. This track is truly one of the strongest on this album because it concludes the overarching theme of what Paramore was construing– this album is their letter to a world that has become cold and harsh since the COVID-19 lockdown. The track was co-written by all members of Paramore and Williams comes in confident and secure, "If you have an opinion/Maybe you should shove it." It sets a distance between her present self and her teenage self. Their debut album All We Know Is Falling was full of second-guessing but delivered with conviction. This time around, Paramore knows what they want to say, and it is perfectly displayed in this track. Alongside the message, the song itself is simply fantastic and catchy. Williams's vocals are at their prime at this moment and it consistently shows throughout the album. This theme ties into the next track, The News. While Williams was singing about how, "I don't leave the house" in This Is Why, here she is contemplating how staying inside is not the answer, either. When she wants to close her eyes, the thought of the outside world and the "war" happening, is haunting enough to keep her awake and aware. "I've got war, a war, a war right behind my eyes/Right behind them just like a headache." Williams wants to help, but it is almost helpless to try when there is so much tragedy happening.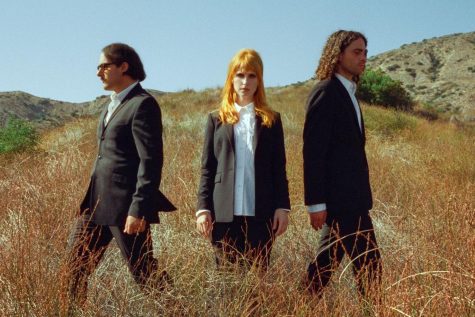 Running Out of Time is a lighthearted song that makes fun of Williams' own time-management skills and how she wants to change them despite the circumstances. "Intentions only get you so far/A harsh reality to discover." The track is fun and highlights the pop sound that they create. The music video mirrors many moments from their past videos such as Brick by Boring Brick and Ignorance. The next track C'est Comme Ça is very similar to Running Out of Time in both its beat and meaning. The phrase is in French and roughly translates to "it is what it is." The track received many different opinions because of how sonically unique it was, with the verses being delivered almost as if they were being spoken, and the chorus not having much substance to it. However, it displays a solid bridge. 
Big Man, Little Dignity is where the album starts to delve into its crux. This song could possibly be about an ex, but the main message is about the double standards between men and women. "Know you could get away with anything/So that's exactly what you do." It is about a man with whom the lead singer presumably has had a lengthy relationship, so much so that she can predict his actions and words. This is about men who are never held accountable for their actions. You First is the next track on the album and it packs a punch with pettiness, talks of karma, and how everybody has something of a "bad guy" inside of them. Williams is trying to fight her need for revenge on this track– "Just like a stray animal/I keep feeding scraps/I give it my energy/And it keeps on coming back." This song is very reminiscent of past Paramore albums such as their self-titled Riot! eras.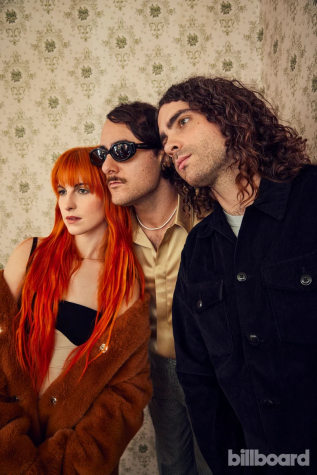 Figure 8, the seventh track, details a relationship between Williams and what is most likely her past lover, Chad Gilbert. This song is similar to Special by SZA in a way that she is talking about how she needed to put herself down in order to stay with this man. The tone that Williams sings in this song is desperate and emotional. At the end of the song, she talks about the turmoil the relationship caused her and how when all was said and done, she felt like she was gone. "Candlelight, candlelight/Burning at both ends tonight/How could I?/How could I?" Many songs from this album are able to set themselves apart from previous Paramore albums and this track is a good example of how they are able to do that. The next track Liar is actually about one of the members of Paramore, Taylor York. Williams talks about how no matter what, she could not deny being in love with him. In a recent interview with Zane Lowe, she talked about how she felt that her loving York was only because it was the easy and convenient thing but came to find out that she really did love him. 
The ninth track on this album, Crave, is dreamy and nostalgic. It feels very similar to something off from their self-titled album in the way that it describes the past and future. Williams craves to do everything again on this track, reminiscing on how times were when the band was younger and they thought that everything was the end of the world for them. Williams' vocals on this track are impeccable, smooth, and raw. This same feeling escalates over into the final way, Thick Skull. This closing track is full of guilt and self-deprecation, but it oddly feels like a solid conclusion to the narrative being strung. "I am a magnet for broken pieces/I am attracted to broken people/I pick them up and now my fingers are bleeding/And it looks like my fault." Williams' pen on this track is stunning within just the first few lines. She talks of having a thick skull because she cannot seem to get lessons into her head even though she has been through so many experiences. The song builds from a stripped-down track into something beautiful and nostalgic, but Williams keeps her voice calm up until nearly the end where it feels like she is shouting at herself in an act of self-reflection. It is a heartfelt closing to a beautiful album. 
After listening to this album, many of Becton's fans are still big listeners of Paramore's Riot! album. However, they give credit where it is due. Mrs. Settembrino, a teacher here at Becton, feels as though, "they are evolving with the music of the times. It definitely is more 'pop' but still highly influenced the rock and punk scene of the early 2000s." This is an accurate description of their new music– there are undertones of their earlier music but they stay true to a changing sound and narrative. Many people here have expressed their love for tracks such as Crave, and This Is Why. Hernandez Garcia talks about Thick Skull, "I like how honest and raw the lyrics are. It really stands out in such a variety of experimental songs. It was such a great way to close off the album, almost paying tribute to what Hayley Williams is known for." As for expectations, sophomore Micaella Fragola and many more believe that This Is Why was an outstanding comeback album. "It doesn't disappoint or leave anything unconcluded. This is another really great Paramore album, like the rest." This album details pain, guilt, regret, and every other emotion in the book. It is highly worth a listen for yourself. "This Is Why" Paramore may have just released one of the best albums of this year.
About the Contributor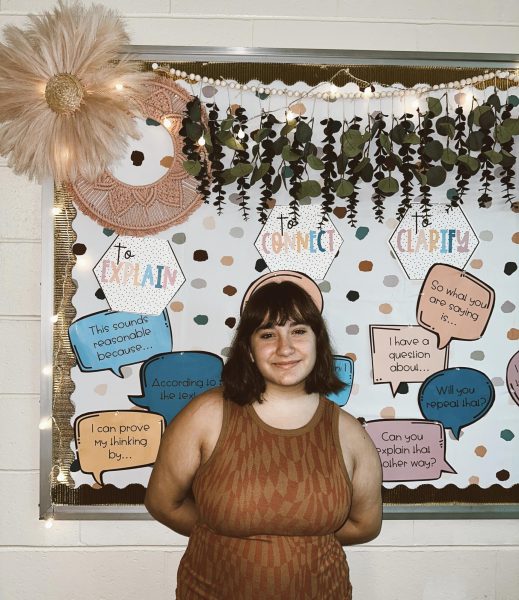 Julia Bubendorf, Co-Editor in Chief
Julia Bubendorf is a junior at Becton Regional High School and this is her second year in the Cat's Eye View. Bubendorf is also part of the GSA (gay-straight...