Taylor Swift is everywhere. Constantly breaking records, showing up for fans, and making people angry with her success– with a discography of 13 critically-acclaimed albums spanning over the course of 17 years, she is reigning over the pop scene and consistently shocking us all with her next moves. On Oct. 27, 2023, Swift has once again done it and released a wildly successful album, only this time, we have heard it before. 1989 (Taylor's Version) is a re-record of the well loved 2014 classic, 1989. Swift has been releasing re-records of her old albums and still has two left to go in an effort to regain ownership of the sold masters of her albums before the year of 2019, where she moved record labels and started completely owning the rights to her music. To put it simply, she is doing this to gain total control of her albums that she, at the time, legally never owned.
Luckily for her, this endeavor is working out as the Swiftie fanbase is larger than ever and the newly recorded albums are occasionally even selling better than their original counterparts. 1989 TV debuted at #1 on the Billboard 200 chart and has surpassed over 1 billion streams on Spotify within the first three days of its release. Suffice to say that Swift is, and has been, owning the pop world. With five new "From The Vault" tracks, 1989 (Taylor's Version) is offering pop perfection with a side of heartache just as it did nine years ago. 
The main portion of the album was certainly met with mainly positivity from news outlets down to our Becton students. The majority of the album is the epitome of the original with a few outliers– and it has been this way with all of Swift's re-recordings. Some of the bigger songs where most Becton Swifties point out inconsistencies are with "Style," "Welcome To New York" and "New Romantics." However, the larger majority of Swifties from all over are easily able to move past these inconsistencies. As senior Victoria Hernandez Garcia, avid Swiftie, puts it, "I don't think any of her songs have gotten worse, I think because of how long it has been since we first heard it, it may not sound the same as we remember but it gives a way for the Swifties to be able to fall in love with the new style choices that she has made, and she changed what she did because she thought it would be better."
Many do believe that the difference in the two albums shows a maturity that was not before seen on her original album, or any of her original albums. This is one of the great things about the re-records of Swift's albums. We see the growth first-hand in the most explicit way possible– she sings these albums to us multiple years later. We experience the anticipation of waiting for the announcements and then the excitement of listening to them. A lot of the joy and mystery around Swift's re-recordings are the new songs that she releases with every album that she calls the "From The Vault" tracks. These are songs that were written for the original album but never made the cut for one reason or another. Swift then takes a handful of these songs, maybe five or six, and completely produces and records them for the "Taylor's Version" release! One of these titles uses unfavorable language, therefore it will be titled "Track One." The five vault songs from this new album are, "Track One," "Say Don't Go," "Now That We Don't Talk," "Suburban Legends" and "Is It Over Now?"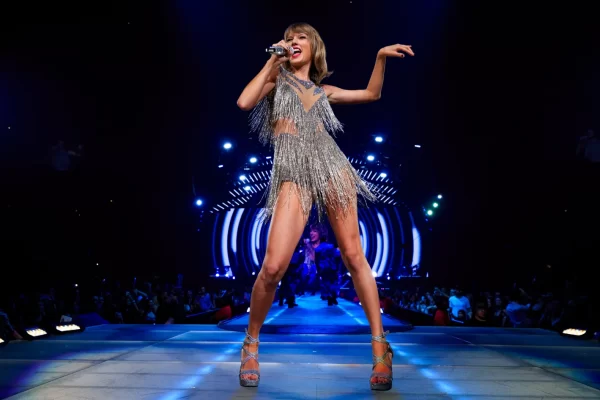 "Track One," is a lush, dream-like song with echo-ey vocals and nostalgic production, and sounds like it belongs nowhere near an album like 1989. Despite this, the song deals with Taylor's emotions navigating through possibly the peak of her date-shaming. During this time, she was heavily ridiculed for a number of things and one of which was her frequent dating life. In this track, she professes, "Adorned with smoke on my clothes/Lovelorn and nobody knows/Lovethorns all over this rose/I'll pay the price, you won't." She has accepted that, despite a relationship consisting of two people, she will be the one receiving the backlash. Junior Marshall DeRosa shared their thoughts, "It wasn't like what I was expecting it to be. I was anticipating a Reputation-sounding track." The shock was shared with other students as well, with one attesting, "I thought it was going to be upbeat, but I actually like how it's not!" 
Track two, "Say Don't Go," is about Taylor asking somebody why they led her into a failing relationship. This is one of the more 1989-sounding vault tracks, making sense as to why it progresses sonically the way that it does. It even, at times, takes on an 80s sound of drum beats and synth. It has some of the more emotion-inducing lyrics of the bunch. "Why'd you have to/Make me want you/Why'd you have to/Give me nothing back?/Why'd you have to/Make me love you?/I said "I love you"/You say nothing back." Hernandez Garcia describes it as, "A painful song about yearning for someone to stay." 
Track three, "Now That We Don't Talk" is a song that is reminiscent of what once was. Swift recalls certain things about an ex that she remembers that have now changed, such as, "You grew your hair long/You got new icons/And from the outside, it looks like you're trying lives on/I miss the old ways/You didn't have to change/But I guess I don't have a say/Now that we don't talk." The song sounds as if she is speaking to herself– it is short and sweet, as if trying to convince herself that the break-up was for the better. The lyrics delve into something more snarky as the song goes on, "Now that we don't talk/I don't have to pretend I like acid rock/Or that I like to be on a mega yacht/With important men who think important thoughts." It has become a fan favorite for its lack of filter and catchiness, as a few Becton students say. 
Track four, "Suburban Legends," talks heavily on fate, and how powerful relationships can leave behind legacies. Swift is so dead-set on this relationship that she knows no matter where she and this person are, no matter the time period or location, they were "born to be suburban legends," as she puts it. "When I ended up back at our class reunion/Walking in with you/You'd be more than a chapter in my old diaries/With the pages ripped out/I am standing in a 1950s gymnasium/And I can still see you now," she declares, knowing that they had found each other in diary entries, high school reunions and gut feelings. The song itself is slow, very similar to a song that would be on Swift's Midnights album, which does make sense considering her longtime producing partner Jack Antonoff was the mastermind behind this track's sound. Although it is an unpopular opinion, Becton junior Olivia Harrison does list this as one of their favorite songs, but adding, "I wish the vault tracks were a little more upbeat."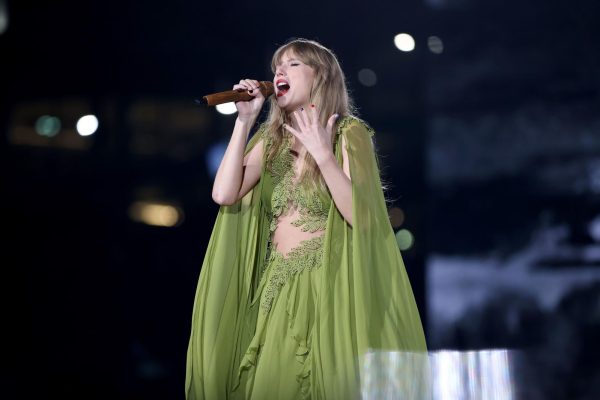 The final vault track is called "Is It Over Now?" and it feels all-encompassing to the sound, nature and feeling of the 1989 (Taylor's Version) album. It seems to follow the same relationship that "Style (Taylor's Version)" had followed, presumably between Swift and Harry Styles, that lacked fidelity. As nearly every relationship leaves some bitterness, this one is no exception, and it is similar to "Now That We Don't Talk" in the sense that Swift is finally realizing everything she disliked about the relationship with this man. She is calling out lack of respect, lack of privacy and lack of decency. Overall, however, she is trying to differentiate when the line between relationship and not was crossed. Was it when Styles had lacked loyalty, or when Swift had done the same? Was it when he was seen publicly with another woman who had a striking resemblance to Swift herself? This theme seems to be ever-present within the 1989 album– infidelity. Nearly every lyric that passes by in this song is met with shock. She goes the extra mile to prove that she is lost and emotional. Understanding that emotion is impossible without listening to the song, very similar to the 80s sound of "Out Of The Woods," and incredibly in tune with intensity. 
1989 (Taylor's Version) was pop-perfection back in its release nine years ago, and is truly no different now. Its racking up of streams and records is very reminiscent of how the original did just the same, and it proves that Swift's ingenuity will always shine through. Two albums are left for her to tackle with the title of (Taylor's Version) and every fan is on the edge of their seat waiting for any hints. Rest assured for us listeners, but Taylor Swift will not be doing so any time soon.