Best Rom-Coms to Cuddle Up with this Valentine's Day!
With Valentine's Day right around the corner, it may leave some viewers worried about picking the right movie to watch with their significant other or group of friends. Each Valentine's Day, it has become a tradition to indulge in watching cheesy movies based on themes of love. Whether you are hanging out with friends, or your significant other, there is no doubt that movies bring each other closer. A popular genre during February is romantic comedies otherwise known as rom-coms. A rom-com is a lighthearted movie that centers around the development of a romantic relationship. There was an overwhelming amount of Becton staff and students who enjoy rom-coms, with 70.2% of people answering that they enjoy watching these types of movies. Some of the most-watched rom-coms include 10 Things I Hate About You, How to Lose a Guy in 10 Days, When Harry Met Sally, and many other classics! The Becton Community answered a survey based on the best romantic movies to watch this Valentine's Day, and here are the results!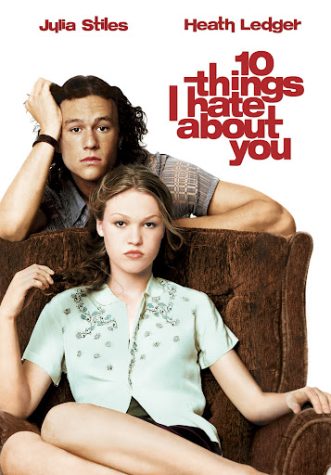 10 Things I Hate About You is directed by Gil Junger, loosely based on Shakespeare's The Taming of the Shrew, and follows the story of abrasive, witty teenage girl Kat Stratford (Julia Stiles) who has made it her goal not to fall into conformity. Her love interest Patrick Verona (Heath Ledger) is the stereotypical rebel, who is portrayed to care for no one other than himself. The new kid Cameron (Joseph Gordan-Levitt), who is eager to go out with Kat's younger sister Bianca (Larisa Oleynik), convinces Patrick to take out Kat. This story has been able to withstand several audiences and has a special place for many viewers. According to the survey, 41.2% of viewers selected 10 Things I Hate About You as one of the best rom-coms. One Becton Student stated, "I love the movie, it's so cute, I watched it with my mom, and I loved everything about it." 
A movie that has recently taken off all over social media including TikTok has been How to Lose a Guy in 10 Days, directed by Donald Petrie. 35.5% of viewers selected this 2003 movie which stars actors Kate Hudson, Matthew McConaughey, Kathryn Hahn, and Adam Goldberg. Advice columnist, Andie Anderson, wants to push the limits of what she is able to write about. She has an idea for her new piece about how to lose a guy within the span of 10 days. Her editor Lana loves the proposition and allows her to continue. Andie goes on to find the perfect candidate for her experiment, executive Ben Barry, who believes he can make any woman fall in love with him in 10 days. When Andie and Ben meet, both of their schemes fall short. One Becton member says, "I really enjoyed watching it and every time I watch it, I never get bored," and another adds about how it "empowers women."
For a more recent movie, Crazy Rich Asians is a great pick. Crazy Rich Asians is the first Hollywood movie to feature an all-Asian cast for 25 years, the last being Joy Luck Club in 1993. Crazy Rich Asians was a global box-office smash, generating more than $230m worldwide. This movie features A-List Actors such as Constance Wu, Henry Golding, Awkwafina, Gemma Chan, Michelle Yeoh, and Ken Jeong. The story follows Rachel Chu, who is excited to accompany her long-time boyfriend Nick, to his friend's wedding held in Singapore. Rachel is surprised to learn that Nick's family is affluent, and that Nick is considered one of Singapores' most eligible bachelors. Thrown into the spotlight, Rachel now must balance society's expectations and maintain the perfect image to win Nick's disapproving mother.
13 Going On 30 is an endearing love story directed by Gary Winick that tells the tale of 13-year-old Jenna Rink (Christa B. Allen) who is tired of society's restrictions during her middle school years and wishes to be an adult. In this feel-good movie, Jenna desperately wishes to grow up, and her wishes are granted when she awakes as a 30-year-old version of herself (Jennifer Garner). As she tries to manage adult life, she finds herself stuck in the past and in need of her friend and love interest Matt Flamhaff (Mark Ruffalo) who is now a photographer and engaged. Will Jenna be able to fix her mistakes and make everything better?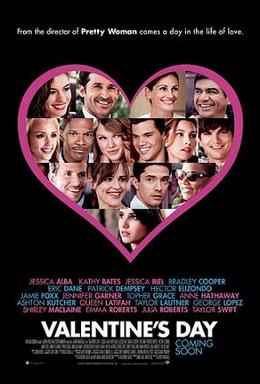 For a more unique take on a romantic comedy, Valentine's Day directed by Garry Marshall. Several Los Angeles inhabitants (Jessica Alba, Jessica Biel, and Bradley Cooper) navigate the highs and lows of love over the course of one day in a series of interrelated narratives. They go on first dates, and long-term relationships, have adolescent crushes, and reconnect with former lovers as the holiday progresses.
A lesser-known romcom is A Walk To Remember, which is set in North Carolina and depicts the coming-of-age of a jaded, aimless high school senior (Shane West) who falls in love with a guiltless teenager (Mandy Moore) whom he and his buddies had mocked. The two form a strong and enlightening bond and learn realities that would typically take a lifetime to learn.
There are many reasons that viewers believe that romcoms are so beloved. One viewer explains the reason why rom-coms are so popular, "They often present a relatable dilemma to the everyday person, which I feel brings fans closer to the movie characters." And another reason is that, "they give people a feeling of hope for what they want in their lives. They show us a standard on how people should treat those they love in their lives," a viewer mentions. Movies are a great way to wind down and relax especially during this love-filled holiday. This Valentine's Day will make watching movies much more enjoyable without endless scrolling and searching to find the perfect movie.
Other movie suggestions include:
When Harry Met Sally (1989)
To All The Boys I've Ever Loved (2018)
About the Contributor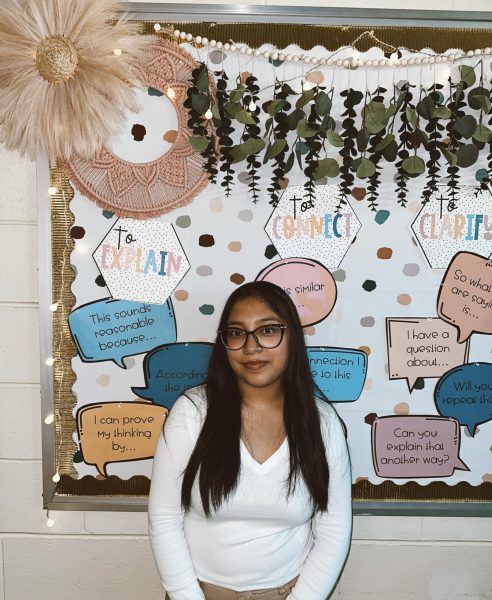 Victoria Hernandez Garcia, Co-Editor in Chief
Returning for her third and final year of the Cat's Eye View newspaper is senior Victoria Hernandez Garcia. Garcia hopes to fully master all the skills...