On Oct. 27, 2023, the long awaited "Five Nights at Freddy's" film came to theaters! Fans have been anticipating the release of this movie years before filming was even announced. It made an extraordinary $217 million worldwide and a $78 million on its opening week, breaking records for any horror movie released this year!
The "Five Nights at Freddy's" movie followed the story of Michael Schmidt, an emotionally troubled individual who has a knack for getting fired, as he starts his new job as a night guard for the abandoned Freddy Fazbear's Pizzeria. As gruesomely unfortunate events unfold, it slowly becomes known that the animatronics of Freddy's are alive, possessed by the souls of departed children. 
"Five Nights at Freddy's" is a popular video-game franchise released by Scott Cawthon on Aug. 8, 2014. This series of indie horror games gained widespread popularity across the internet due to its unique mechanics and obscure story line that kept the fans wondering, would Willaim Afton truly always come back? What exactly was the Bite of '87? Well, now with this movie's release, fans finally have their answers. And not all are happy with it.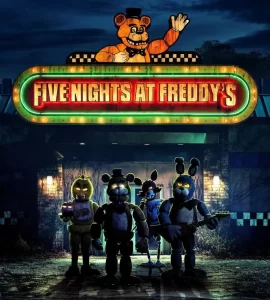 "I went to the movies with high expectations, kinda disappointed," says Becton senior Donovan Minchala. "I still enjoyed seeing the characters on the big screen, since I was such a fan of the games when I was younger. Overall, the movie had its ups and downs, but it was fairly enjoyable."
Others note that this movie "made a fool of the franchise" and that the animatronics were "too comical" to be taken seriously.
However, despite all the negativity, fans were certainly still excited to see the game's icons, like MatPat and CoryxKenshin, featured in this film! And some more dedicated fans definitely had a good time dressing up as their favorite characters.
Fans, regardless of their satisfaction or dissatisfaction with the movie, have high expectations for the second film hinted in the credits. Let's all hope that this prediction of a better sequel isn't "just a theory."