The 23-34 school year is starting off on a positive note, naming our first Student of the Month for the year– Timothy Pineda! An active member of Becton's extracurriculars and clubs, Pineda is a part of the Robotics Team, Varsity Tennis, Chess Club, Key Club, Multicultural Club, Math League, Math Honor Society, National Honor Society, Spanish Honor Society, and P.A.W club. Pineda is also the captain of the Robotics Team and Vice President of the National Honor Society and hopes to further his involvement and grow his leadership roles as the year progresses. Academically, Pineda challenges himself with some of Becton's most rigorous courses. For his senior year he is currently enrolled in five AP and honors classes such as AP English Literature and Composition, Spanish 4 Honors, AP Calculus AB, AP Computer Science A, and AP Environmental Science. Pineda expresses his excitement for his accomplishments and looks back at his consistent hard work throughout his high school career and credits his success to his own consistent determination stemming as far back as freshman year, "I remember as a freshman hearing the announcement of the September Student of the Month and ever since then I have aspired to have my name announced one day. Through some luck and dedication… I have made it!"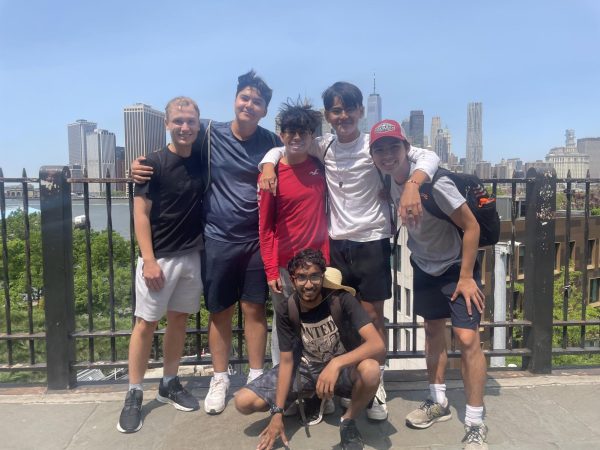 Achieving goals and being successful requires the right mindset, and Pineda still takes time to reflect on motivation, and how he stays motivated throughout the school year. When looking for the extra push to keep going, Pineda looks positively to his parents and expresses gratitude for their support and encouragement explaining, "The sacrifices they have made to provide me with a better future have inspired me to keep on going and to follow my dreams while being able to live comfortably in the future." Pineda also stays disciplined in times where motivation lacks and focuses on the bigger picture explaining, "I know what I want to be and my high standards for myself will not come easy. I wish to make an impact on the world and give back to those who have helped me along the way."
Looking ahead, Pineda is interested in continuing his education by pursuing a career in the field of Computer Science. He plans to attend a college close to home on the East Coast or right in New Jersey– where he shares mentions of Stevens Institute or New Jersey Institute of Technology. Pineda explains that he has always been interested in computers and technology prior to attending Becton Regional and his interest in the world of tech continued to grow with the various courses Becton has to offer such as Intro to Comp Sci, AP Computer Science Principles, and AP Computer Science. He insightfully makes further remarks on why he is interested in computer science, stating, "With all the benefits, future outlook, and my interest and passion for the field, it was a no brainer for me to pick this type of major."
When asked to reflect on his four years at Becton, Pineda honestly admits that at first, he had never even heard of the school, and as the first incoming freshman class from Maywood, it was a bit daunting. He goes on to explain how quickly that daunting feeling changed into a feeling of excitement and acceptance that he embraced to the fullest during his time at Becton. He shows his appreciation for the staff and faculty noting, "The teachers at Becton have all been extremely friendly and supportive towards me. Not only that, but Becton offers a lot of opportunities for one to succeed." His personal reflections extend to his best advice for underclassmen and new students– Pineda advises students to step out of their comfort zones and make the best of their high school years. He puts emphasis on his urge to them to get involved in school activities in order to better get to know yourself and your peers.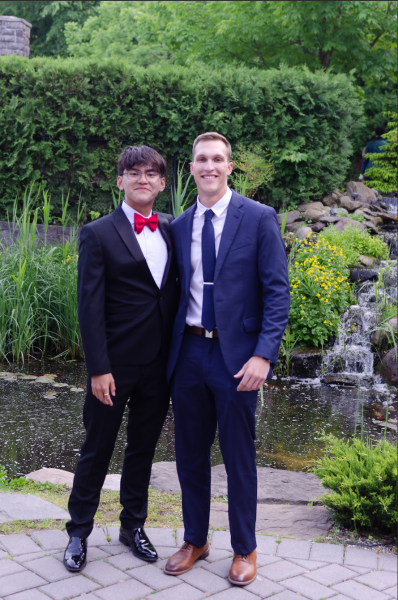 Chemistry teacher Mr. Michael Lind who taught Timothy in Chemistry Honors as well as AP Chemistry commends Pineda for his inquisitive nature, hard work and grit. Lind fondly ponders his time teaching Pineda, "I have seen Tim transition from a very timid student who would finish his work right away and frantically want more practice, to a student who is more confident in himself and his skills. He has continuously impressed me throughout the last two years of having him, and I cannot wait to see what Tim Pineda will do once he leaves Becton."
Fellow Becton student and longtime friend Christian Perez commends Pineda on his successes throughout his high school years. Perez admires his friend's ability to stay focused while continuing to excel academically in all aspects. He goes on further to explain why Pineda is not only a great student, but a great friend stating, "…he is incredibly loyal and always stands by your side through thick and thin. He has a genuine and empathetic nature, always ready to lend a listening ear and provide unwavering support when needed. His sense of humor and ability to bring laughter into any situation make him not just a friend but a true joy to be around." Perez closes with a heartfelt memory shared with Pineda during honor guard practice at the end of the school year where they "practiced alongside the already-graduated seniors, sharing laughs and creating lasting memories in a relaxed and joyful atmosphere."
Pineda proves to be an all-around great student, athlete and friend. Pineda shares a final heartfelt statement about growth during one of the most important, fun and rewarding years of his life, "This time of your life will initiate major changes for you as you develop into a young adult, so it is important to not care about what others' think or say but instead focus on finding yourself. It is good to plan out and invest in your future by working hard now, but it is equally as important to balance your life, work on your physical and emotional health, and enjoy some of the last years of your adolescence."
A most deserving Student of the Month congratulations to Timothy! We wish you the best of luck in all of your endeavors beyond Becton Regional!