Becton Regional's October Student of the Month is Kacie Lu! Between balancing two AP classes and one Honors class, Lu still finds time for her extracurricular activities and thrives in them– it is no wonder she was chosen! The classes she takes this year are AP English Literature and Composition, Fashion Design/Interior Design, AP Calculus AB, Spanish 4 Honors, and Holocaust/Sociology.
In fact, the key of acclimating to all of her classes was from experience, she attests, "After realizing that overwhelming myself with work was only detrimental to my mental health, my academics, and my social life, I made sure to maintain healthy boundaries with my work and only did what I was capable of." This ability to moderate her work, clubs and interests is precisely one of the reasons why Lu is Student of the Month.
Lu has been participating in the marching band for six years, which includes her 7th and 8th grade years, and now has achieved the title of Senior Drum Major. She also has also been a part of all after-school bands, Girls Helping Girls Club, GSA, Images Magazine, Digital Art Club, National Honors Society, and Spanish Honors Society during all of her time here at Becton.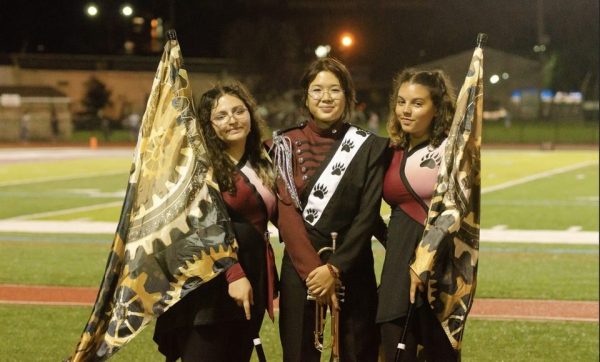 Outside of school, Lu has taken up crocheting, playing different instruments, singing, drawing, and reading; for Lu, the lack of balance between school and personal life can be detrimental to her mental health and academic performance. "Everyday after school and extra-curriculars, I ensure that at least an hour of my day is dedicated to indulging in my hobbies and relaxing before starting work."
One of Lu's best attributes, according to her teachers Ms. Caitlin Lennox and Mrs. Kathryn Scalera, is her kindness. "Many students are drawn to Kacie due to her academic ability but also her kind nature," Scalera says, while Lennox credits Lu's determination as well. Although, these are just a portion of all the positive qualities the teachers listed about Lu. Scalera describes Lu as, "motivated, intelligent, mature, always smiling, kind, compassionate and is a wonderful student who loves learning." This rings true as Lennox, who has only had Lu for two years, has already deducted that she is Lennox's "right-hand kid."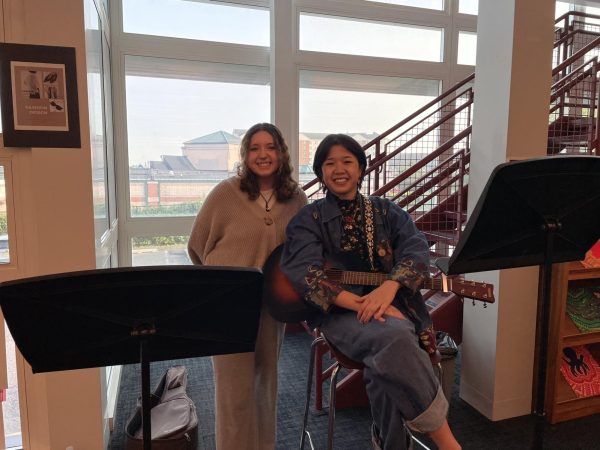 In Lu's classes, she has shown such growth even over a short period of time. Scalera shares, "I had Kacie in English 10 Honors and to have her now again in English 12 AP Literature and Composition, she has become an even more avid reader and can analyze the material like a true college freshman, which is what 12 AP is for." Scalera attests for Lu's time-management skills, maturity, and approachable nature. "She embodies what a student of the month should exemplify."
Lu shares some advice, "My biggest tip for any students in honors or advanced classes who is trying to become Student of the Month is to make sure you're maintaining a healthy balance between school and life," Lu advises, "School isn't everything, and to be honest, the best thing I ever did for myself in high-school was make sure I always got a good night's sleep."
After graduation, Lu is aiming to be a psychology major at either a California or Florida university, and continuing on to get her masters and licensing to work within schools as a counselor. "I really want to make counseling more available to students within schools that aren't able to receive it outside, so psychology has always been my goal to make this possible."
Lu's kindness and perseverance shows through her work-ethic, smile, and ambition. We wish her the best of luck on her journey. Congratulations Kacie!