In the last four years, Becton Regional High School has undergone several enhancements to improve and expand in order to become the model school district it has always strived to be. The most recent changes include a new student accountability system, hallway expectations carried out through the Minga app, a student study period, and updated parking. These were mentioned in the annual Freshman Orientation, which was a big success. Incoming freshmen were able to walk through the school and get a feel for the campus, and even sign up for any sports or clubs that they were interested in. So far, this year can be described as "transformational," and "seamless" as also the final transition of the Maywood Merger.
As the number of staff and students grow, Becton has been evolving as well. Superintendent/Principal Dr. Dario Sforza, emphasizes, "It is critical to change and evolve with more students and with changing times. From an academic perspective, Becton Regional has become more diversified with the supplement of new courses which cater to different career paths. We feel we are at the "magic number" of the student population, which means we are able to come up with exciting new possibilities for them." To reflect, when Sforza was new to Becton, students with new ideas would propose a new program or club, but, back then, Becton simply did not have the means to make all of their ideas a reality. Sforza shares our new ability to say YES to as many student ideas as possible, "It has been a truly humbling and exciting experience to offer the students as many academic and extracurricular programs as possible. Becton plans to continue cater to our students' unique individual needs."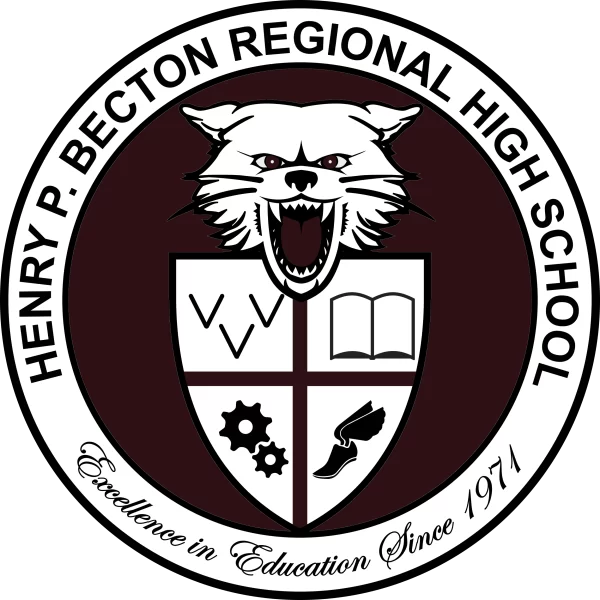 Nonetheless, Becton's goals remain the same. We will continue to preserve the past, and partner with community leaders from all three communities to create a unified vision for Becton Regional's expanded future, as a premier Academic Institution in the Northeast. A symbol that has become a prominent aspect of Becton has been the school logo. There are four quadrants that appear below the wildcat, and all serve a purpose. In one part, there is a book, which represents the knowledge that comes from learning and asking questions. Below, there is a shoe, which recognizes Becton's various athletic teams, which many students partake in, and the importance of health and wellness in one's life. Aside from that, there is a picture of gears, and that acknowledges the unique STEM programs that Becton offers and will continue to offer students. Lastly, there is a space filled with the letter "V" which illustrates the four cardinal virtues of wisdom, courage, justice, and temperance. Our Becton Regional Wildcat logo is a representation of what Becton symbolizes at its core.
STUDENT ACCOUNTABILITY AND *NEW* DEMERIT SYSTEM:
Becton introduced a student accountability demerit system for student lates and discipline infractions. Demerits will directly affect students' privileges, including athletics and extracurriculars. If a student has reached 5 demerits, they must attend central detention in order to reduce their demerits back to zero and be able to participate in extracurriculars. This system is not intended to hurt students, but to help and guide students on a clear path to restoration. 
NEW HALLWAY AND BATHROOM EXPECTATIONS:
Campus safety, monitoring, and school structure are of top priority, with the addition of the new E-HALL pass, linked to the Minga app. Students will be required to use the Minga app on their phone or Chromebook in order to leave their classroom. With Minga, there is an opportunity to structure unstructured time.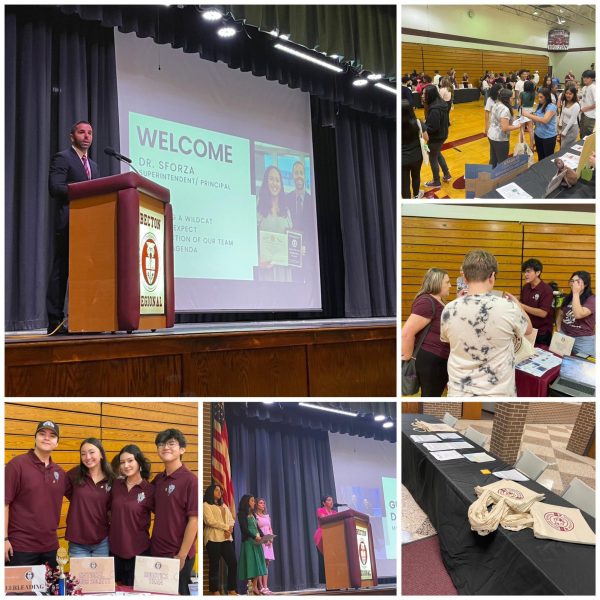 STUDENT STUDY PERIODS:
For the first time, Becton is instituting a working study period for ALL students. With all that our students are involved in before and after school, the new study periods will allow students to get a head-start on their assignments, work together for group projects, and prepare for upcoming tests and quizzes. Study periods will be treated the same as regular class periods, meaning that students must report to their study period location at the start of the class period and remain there for the entire time. It is a way to give back to students and allow them a break throughout their day.
EXPANDED PARKING:
Similar to previous years, a limited number of parking passes will be issued to senior students. There is also limited parking on Wildcat Way and Cornelia Street that students may access. Due to the number of students, there is an opportunity for students to earn a parking spot through a lottery system, where students fill out a form and get selected at random for a space that will be theirs for a marking period until the cycle repeats. Additionally, for staff and students, an additional 45 spots were added to the Becton parking lot over the summer as well as the reconstruction of the school walkway in order to create a smoother traffic flow. 
GROWING WILDCAT FAMILY:
Over the past four years, Becton had the ability to hire over 35 new staff members, from all over New Jersey, which organically infused the current staff, making the amount of sheer talent in Becton incredible. Each addition was hand-picked to ensure each person would fit right into the Wildcat family. Sforza shares, "It is a phenomenal experience; we have created something here that is unique and that no school has probably experienced in recent memory."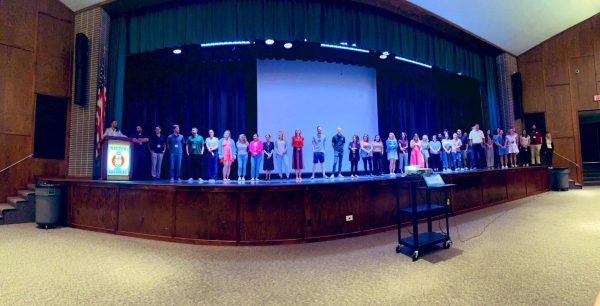 Dr. Sforza reminisces back to 10 years ago, when he first came to Becton, "10 years ago, I told a group of students that we were going to make Becton into a model school district across the state and nation. Over that time, we rolled up our sleeves and got to work, telling our own story, rather than having others tell their interpretation of Becton's great story. Through personal PR campaigns at every school and community opportunity we received, and no matter how many people did not believe in Becton, we never stopped believing in our school and our rich Wildcat spirit. More importantly, we make sure the students and parents know they always have a place here at Becton Regional. When you leave here each and every day, you will feel loved, cared for, and will possess the skills you need to enter the profession that you desire. Reaching your personal greatness will be unstoppable after all that."
It is clear that Becton has made exceptional strides and these past four years of transformations will be ones for the history books…. however, this is definitely not Becton's last chapter of remarkable change. 
Look Forward to Information:
BACK-TO-SCHOOL NIGHT – Sept. 28 at 6:00 pm
8TH GRADE OPEN HOUSE – Oct. 26 at 6:00 pm
For more information click here.