Becton Attends Young Women's Empowerment Conference
On March 24, 2023, Mrs. De Santis and a select group of girls attended the 8th Annual Young Women's Empowerment Conference located at Montclair State University. In celebration of National Women's Month, Montclair State University's Educational Opportunity Fund (EOF) Program dedicated a conference hearing for female students from 18 high schools that gathered in University Hall Conference Center to speak about the college experience at Montclair and increase the inclusivity for women attending college. There was a panel discussion that was able to help explain, inspire, and empower young women, including a fashion show and talent show to help provide the best experience for girls from all walks of life.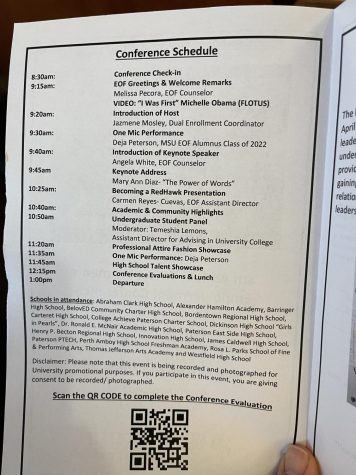 Becton's School Counselor, Victoria De Santis wanted to take advantage of the opportunity to go to the Young Women's Empowerment Conference due to the topics that were going to be discussed such as self-identity, effective leadership, financial literacy, college readiness, and health and wellness for young females. De Santis explains, "I wanted to expose Becton students to the Montclair State University Educational Opportunity Fund (EOF) Program. Many students do not have the confidence and/or support to apply to or finish college since it is such a demanding time academically, emotionally, and financially, so I feel that any conference that offers support is worth attending."
The event was hosted and coordinated by EOF Counselor and Academic Advisor Tatia Haywood, who said: "I hope students take away a sense of confidence, being inspired and motivated to pursue higher education but also to see if Montclair State is the place for them." Ultimately, Haywood shared that she hopes "they're inspired to be the change that they need for their communities and be empowered to do well academically."
Senior Aili Tutschek decided to go to better understand the challenges that lie ahead in the college process. Her experience was informative and fun, where stand-out moments were the fashion show and student talent show. But, her favorite part of the trip was, "…poetry reading and the college student panel where kids had the opportunity to ask questions about anything relevant to college. The students were able to address student questions and concerns about college by talking about their own personal experiences. Another highlight was the student talent show where kids from different schools got to show off their collective talents. It was so nice to see everyone being supportive of the people on stage." Clearly, this is a great way to get more involved in the college experience. Tutschek adds, "I would recommend this to other girls, especially those considering applying to college. A good portion of the conference was dedicated to college talk, things like the application process, looking into schools, course selection, etc."
Senior Yanessa Zapata, was first interested in attending this trip, because of her passion for supporting women and plans on applying to Montclair. She describes her experience as "amazing" and "inspiring." She adds, "I got to see talented young women around my age sing, act, dance, and express poetry. The way that the guest speakers at the college described the experience they have in college made me feel welcomed and less stressed for college."
De Santis shares her enthusiasm for attending trips like this if other colleges offer similar events. She emphasizes the importance of resources. She states, "College does not have to be a financial burden because there are resources available to help incoming students. I hope that the girls who attended the trip took with them life-long advice and will consider applying to Montclair State University since it is such a wonderful university with a number of resources." Tutschek urges more students to take opportunities and be aware of upcoming events that can provide more insight and information on college planning, "I highly recommend more Becton students to join if the school does this again! Especially if you are looking into the future of going to college!" We are excited to see what the future brings for these young ladies and what upcoming college opportunities may come this way! 
For more information on this event – Click here:
https://www.montclair.edu/newscenter/2023/03/30/eofs-8th-annual-womens-empowerment-conference-a-success/
About the Contributor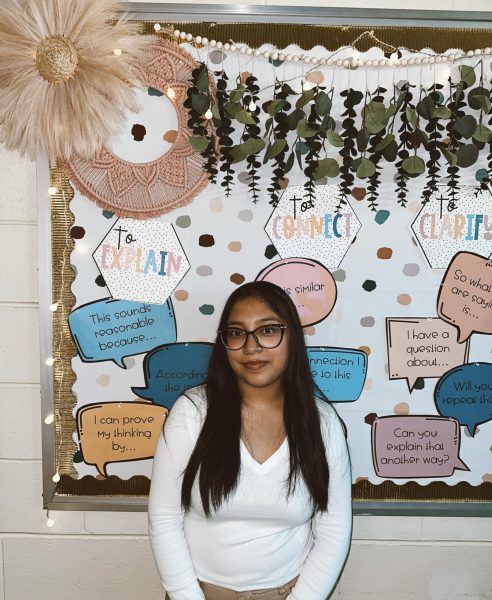 Victoria Hernandez Garcia, Co-Editor in Chief
Returning for her third and final year of the Cat's Eye View newspaper is senior Victoria Hernandez Garcia. Garcia hopes to fully master all the skills...