Parisian Beauty Academy Comes to Becton Regional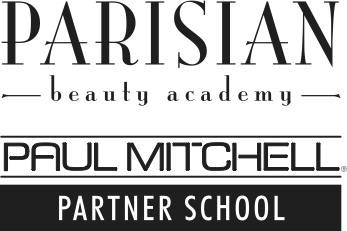 On Feb. 8, 2023, Admissions Advisor & High School Representative Natalie Maldonado from Parisian Beauty Academy came to talk to Becton students who were interested in pursuing a career in Cosmetology. Cosmetology is the application and study of beauty and cosmetics. A cosmetologist can provide a wide range of services from hairstyles, makeup, skincare, and nails. It is a wonderful career path for those interested in learning more about cosmetics. Maldonado attended Parisian due to the inviting atmosphere, "It felt like the most welcoming and professional Cosmetology Experience. I love my experience. I had amazing educators."
The presentation discussed the first steps to making Cosmetology a professional career, its benefits of it, and the financial investments. Maldonado exemplifies, "The students at Parisian work closely with Admissions to meet the application requirements. But the biggest indicator we look for is passion and enthusiasm for the industry." For any student who is interested in a certain field, one must have the passion and drive to pursue it. Maldonado adds, "I would recommend this industry if you are creative and enjoy working with others."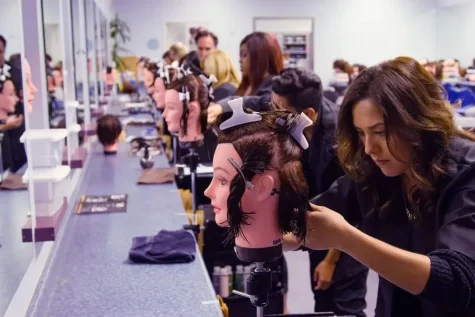 One student who attended was Junior Daisy Perea-Ortega, who shows enthusiasm for this career. She decided to go to this presentation to gain more knowledge about the field and the way Parisian Beauty Academy goes through the process of becoming a cosmetologist. She verifies what the presentation was like, "The presentation was very straightforward and well-organized touching on all of the details such as: the number of hours we have to do in order to obtain a license for either cosmetology skincare or makeup, knowing the general prices of being a student, and the requirements for attending this school." Presentations such as these are an essential part of figuring out the right path for each student.
Guidance Counselor Sasha Rashid reinforces being proactive in potential career paths, "Exploring careers early in your high school experience can help you decide what you'd like to do when you leave Becton. Even experiences that you do not necessarily love can be just as important as those that you do find are a good fit for you. We are lucky to have alumni speakers come to Becton to speak about their experiences. These sessions can be super helpful. We do not always know someone in our real lives who is working in the jobs we would like to have one day. Utilizing the resources Becton provides to access professionals is a great step in the right direction."
Maldonado leaves students with this piece of advice, "Be as open-minded as possible. You never stop learning in the beauty industry. Follow your DREAMS!" It is important to follow your heart and stay in a career that will not only benefit you but bring you happiness. Like this experience, there will be many more opportunities to hear first-hand from Becton alumni professionals. 
For more information, visit the Parisian Beauty Academy official website: https://paulmitchell.edu/hackensack 
About the Contributor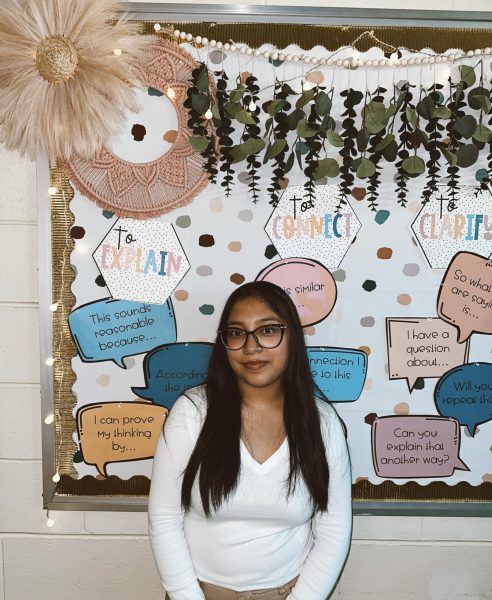 Victoria Hernandez Garcia, Co-Editor in Chief
Returning for her third and final year of the Cat's Eye View newspaper is senior Victoria Hernandez Garcia. Garcia hopes to fully master all the skills...