January Jams
January has been a fantastic month for the music scene so far, with long-awaited comebacks from well-loved artists such as Miley Cyrus, Gracie Abrams,
Boygenius, and many more. Fans have been waiting patiently– or maybe, not so patiently– for their favorite artists to return and they have delivered. The band Daughter, consisting of Elena Tonra, Igor Haefeli, and Remi Aguileila, released a single titled "Be on Your Way" on Jan. 9, 2023, and it is taking listeners on a nostalgic journey. It follows somebody who will always come back to you. Daughter normally adorns a gentle sound to their music, building up into something of an orchestra and this song is no different. Despite this, their single feels new and raw, incorporating a violin and drum backtrack and lyrics that feel like a hug directly from the lead singer, Tonra. 
On Jan. 12, 2023, Paramore released the third single "C'est Comme Ça" for their upcoming album This Is Why. The phrase roughly translates to "that is just how it is." The band currently consists of frontwoman Hayley Williams, guitarist Taylor York, and drummer Zac Farro. This track is a far cry from any type of track they had ever released, but that does not take away from its catchiness and quality. Fans are praising the recent singles for their distinctly memorable bridges and outspoken message, and "C'est Comme Ça" follows the same atmosphere. It speaks about how grueling aging is, and while every day becomes one, that is just how it is. The album will be released on Feb. 10, 2023, with a lengthy North American tour following just a few months later. On this same day, rising artist Indy released her third single for her debut piece of work which we have not learned the name of just yet. "Hometown" is following her first two singles "Threads" and "Killer" and it details bittersweet nostalgia. Indy is more commonly known as seasoned artist Lorde's sister, who made her mark on the world with her debut album Pure Heroine which was released on September 27, 2013. "Hometown" is the heart-ache anthem that we needed this winter season, with tones of indie-pop against the reminiscent lyrics of what once was. "At nineteen we haunted streets that we knew so well/I cut my feet on the love and lust I felt."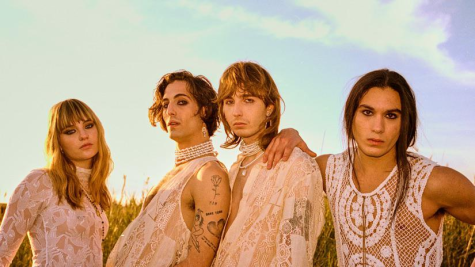 Jan. 13, 2023 was jam-packed with singles, with a few artists returning from their long-awaited hiatuses. First, Pierce the Veil released the third single for their upcoming album The Jaws of Life titled "Even When I'm Not with You." The production is something they have not exactly delved into yet, following a minimal trap beat where the lead singer Vic Fuentes would usually sing over a punk instrumental. Similar to how Paramore released a new sound, Pierce the Veil pulled it off as well. All of the tracks they have released thus far for the new album showcase their versatility, even after being in the music industry since 2007. Their music is generally for people who are fans of grunge and rock, but long-time listeners will not be disappointed with this track. Next, Genevieve Stokes broke out with her song "Habits" and following her theme of melancholy, she has released a new single titled "17." Sonically, it is similar to previous works of this artist, but Stokes is only just getting her feet wet. She has demonstrated different styles in the past with her debut album Swimming Lessons, and previous single "Can I." The song starts off with piano but delves into a dreamy track and recollective memories. Overall, it is another great track. 
The first single to Gracie Abrams' debut album Good Riddance was released to the world on Jan. 13, 2023, and it is titled "Where do we go now?" The majority of this album was produced by Aaron Dessner, as he wrote on Instagram, who has been in the industry for a long time but recently became recognized for his work on Taylor Swift's folklore. In classic Abrams fashion, the song follows regret and anticipation for the unknown. Dessner's production on this track is not his usual, where a stripped-down instrumental is replaced with a minimal beat that progressively rises into something hypnotic and entrancing. Abrams' vocals are repetitive, asking the same question in an attempt to grasp the situation– "where do we go now?" However, the undeniable star of this month has been Miley Cyrus with the release of her single "Flowers." The track is the first single released for her ninth studio album Endless Summer Vacation, releasing on March 10. Cyrus has been slowly but successfully reinventing herself from the Disney image over the years, recently doing multiple collaborations with the infamous Dolly Parton. It is clear that after much time, Cyrus has found her voice for good and is embracing the power she holds. The track "Flowers" is catchy, well-written, strongly produced, and everything that a kickoff single needs to be. The song is essentially about self-empowerment after a breakup, with Cyrus singing, "I can buy myself flowers/Write my name in the sand/Talk to myself for hours/Say things you don't understand."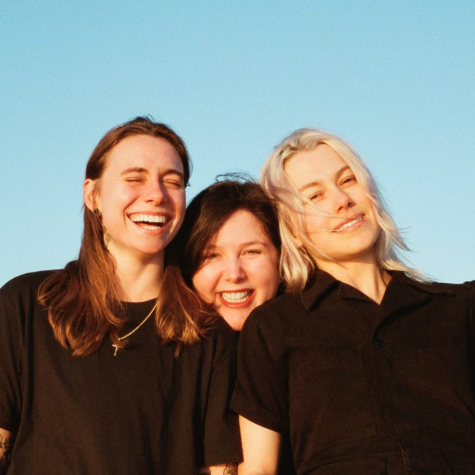 Boygenius, consisting of Phoebe Bridgers, Julien Baker, and Lucy Dacus, have finally returned to music after an almost five-year hiatus. On Jan. 18, 2023, the group surprise-dropped three tracks to their upcoming debut album The Record. The tracks "$20," "Emily I'm Sorry," and "True Blue," are the perfect opening singles. Each track has a member take up main vocals for the respective song they wrote, Baker taking "$20," Bridgers taking "Emily I'm Sorry," and Dacus taking "True Blue." "$20" is a strong opening single, distinctly more rock and upbeat than the remaining two tracks. All three members of the group have a uniquely different yet similar writing style– it is almost as if they put flashes and memories of their life into lines, yet they ultimately form cohesive storylines. "Emily I'm Sorry" entails what feels like an apology letter directly to Bridgers' ex-girlfriend, Emily Bannon. "Emily, I'm sorry, I just/Make it up as I go along/Yet, I can feel myself becoming/Someone only you would want." "True Blue" is Dacus's track and follows very similar themes of her album Home Video. It is a slightly more upbeat song than "Emily I'm Sorry," and with the phrase 'true blue' meaning extreme loyalty, it would not call for a necessarily melancholy song. "I remember who I am when I'm with you/Your love is tough/Your love is tried and true blue." 
Fall Out Boy's comeback to the music scene also warranted a return to their original record label from 2003, Fueled by Ramen. Their new single "Love from The Other Side" is truly one of the standout tracks on this list, also released on Jan. 18, 2023. The song opens with the main melody of piano and violin, soon coming to a climax when drums and electric guitar kick in. As always, lead singer Patrick Stump carries through with powerful vocals. It has become an ear-worm that you never want to leave– it is the culmination of their albums Infinity on High and Folie à Deux. This is undeniably attributed to the producer on both of those albums, Neal Avron, working with Fall Out Boy once again for this single and reportedly for the entirety of their upcoming album So Much (for) Stardust, releasing on March 24, 2023. 
Italian band Måneskin, consisting of vocalist Damiano David, bassist Victoria De Angelis, guitarist Thomas Raggi, and drummer Ethan Torchio, have released their highly anticipated fourth album RUSH! on Jan. 20, 2023. It channels the sound of Teatro d'ira – Vol. 1 but the majority of this album is sung in English, unlike their usual Italian language. The 17-track album was teased with five singles, all holding a trait that sets them apart from the other. Each track is confident, spunky, and exactly why Måneskin is becoming one of the most influential bands right now. They are quickly turning into their own competitor in the field, with consistent and discerning tracks. From the first track "OWN MY MIND," which was described as a "meeting point" for all four members of the band, to the closing track "THE LONELIEST," Måneskin is proving their versatility with each release. 
This month was filled with many more outstanding tracks from amazing artists– Korantemaa, Arlo Parks, Kali Uchis, City and Colour– just to name a few. Judging the few singles that were released and set for their respective albums, listeners have a lot to look forward to. Here's what you can expect in order:
Paramore's album

This Is Why

releases Feb. 10, 2023, alongside Pierce the Veil's album

The Jaws of Life.

Gracie Abrams's album

Good Riddance

releases Feb. 24, 2023.

Miley Cyrus's album

Endless Summer Vacation

releases March 10, 2023.

Fall Out Boy's album

So Much (for) Stardust

releases March 24, 2023. Boygenius's album

The Record

releases March 31, 2023.

Daughter's album Stereo Mind Game releases April 7, 2023.
About the Contributor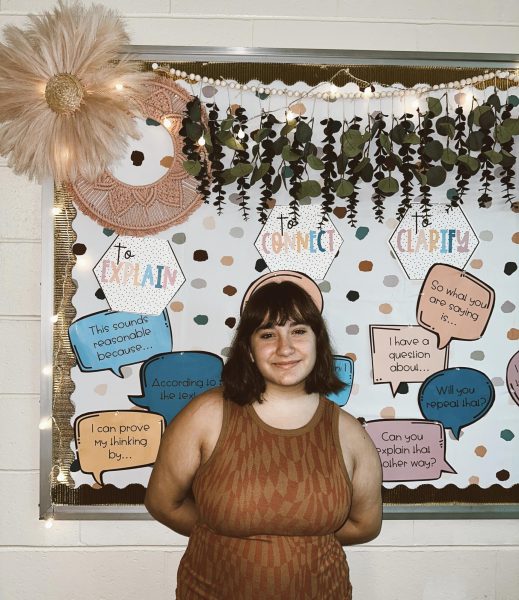 Julia Bubendorf, Co-Editor in Chief
Julia Bubendorf is a junior at Becton Regional High School and this is her second year in the Cat's Eye View. Bubendorf is also part of the GSA (gay-straight...