Send an SOS: SZA's Album is Finally Here
New Jersey's own Solána Imani Rowe, better known as SZA, has released her second full-length album on Dec. 9, and it is taking the charts by shock! It is impossible to miss the conversation being had about this album, SOS, as it has been very long awaited since 2017 where she released her first full-length album, Ctrl. SZA is anything but a one-hit-wonder– not only has Ctrl never left the Billboard 200 since it's release, but SOS is now projected to hit #1 on the Billboard 200. This would be the singer's first time accomplishing this feat, as this album sold 275-300k units within its first week. When asking Becton students, 100% of responses said that SOS surpassed their expectations. Sophomore Gia Gil was thrilled when the album came out, stating, "I love this album so much, I stream it every day." 
As this album is very hefty, with 23 tracks, it is bound to have a few that fall flat. SZA opens with the title track, SOS, and the following few tracks have this same reminiscent sound of her previous album Ctrl. SOS (the song) has very old-school hip hop production and adorns cut-throat lyrics about grounding her place in this industry and dissing what seems to be an ex. "…tried to replace me, but the stakes is too high/They can't survive off mini-me." Overall, this is a strong opener alongside her smooth vocals belting out these lyrics with only confidence. Kill Bill, track two, is of this same production but the melody is much more fast-paced, and this is where we start to feel classic SZA making her way back into our hearts. These lyrics depict love and hate on SZA's end. "I'm so mature, I got me a therapist to tell me there's other men/I don't want none, I just want you/If I can't have you, no one should." Although these lyrics sound as though they would fit a sad song, SZA's confidence within the production seals it together for us and suddenly, we're rooting for her. Kill Bill appeared in about 44.44% of Becton students' top three songs from this album, and for good reason!
Seek & Destroy, the third track, seems to be an underrated track from this album yet its contents can place it as one of the best. SZA's vocals are powerful in this song and the production is extremely reminiscent of what Ctrl had to offer. Despite the repetitive chorus, it does not seem to become boring simply because of the notes that she is belting up to. SZA's voice has greatly improved since 2017 and its prominence is a common occurrence on this album. The next track, Low, has a heavy 808 and almost feels like an intimidating song. This production is much more trap than what she usually releases, but that is exactly why it is an addicting song. She uses her lower register in this track, starting with confidence, "Tell 'em to shoot/I'm out the loop, I'm out of range/Oh, I stay out the way." This track is oozing with conviction, and it is a fantastic look on SZA. A good chunk of the next few tracks are not necessarily skippable tracks– they aren't a first choice, either. 'Blind' and 'Used' are solid tracks on this album, however, not many Becton students listed either as their favorites. Zacq Cartey, a sophomore, was the only responder who listed Blind as a top three track. Nobody listed Used as their favorite but 11.1% of Becton responders listed Used as their favorite collaboration track. The track features Don Toliver, but the hooks alone with SZA would still have made a solid track. He wraps up the chorus, though, and does put a cherry on top of the song.
A few tracks ahead, Gone Girl is referencing the hit crime thriller movie titled, fittingly, "Gone Girl." SZA sings about abandonment and criticisms in this track, "I need your touch, not your scrutiny." The melody is catchy and can be ranked high on the album for that alone. It sounds similar to something that would be released on Ctrl. The next track, Smoking on my Ex Pack, is short with only 1:23 seconds, but SZA immediately began rapping with a full-voice and intense beat. "Roll the clip and run it back, I'm really like that/I'm really not friendly, I need my credit." She is embracing her sour attitude with no remorse. The next track is called Ghost in the Machine featuring Phoebe Bridgers. When the tracklist was announced, Bridgers' name being on it came as a shock to many people. To those who already knew who she was, they naturally associate her with gut-wrenching lyrics and soft, warm melodies– barely similar to SZA in any sense. This collaboration seemed to be something we needed, though. Bridgers has a hauntingly beautiful voice in a way that many people cannot describe, hence why SZA has her on the track titled Ghost in the Machine. Fans associate her with ghosts and skeletons as those have been the mascots of her career since 2017 and 2020, and it is very fitting. Personally, this song is demonstrating trauma from a relationship and how she is leading her life after this. "Can you touch on me and not call me after?/Can you hate on me and mask it with laughter?" SZA needs these things because it is all she knows. This song is also the most liked of all the feature songs, with 44.4% of Becton students voting it as such.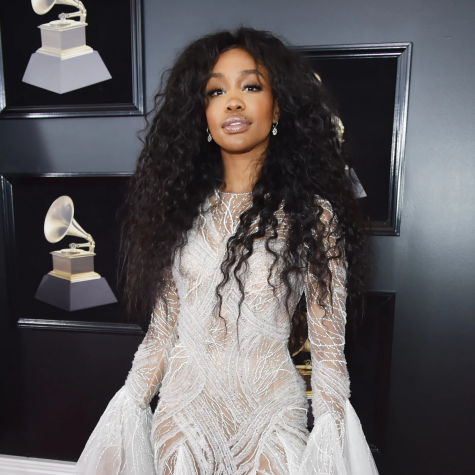 F2F and Nobody Gets Me are definitely some of the most unique songs that SZA has released, immediately obvious when the songs opened with acoustic guitar. Becton students are huge fans of this new sound, though! Senior Michael VanClief says, "I think that she should keep doing it because she is doing amazing with different genres." Responses of similar caliber came from everybody, such as Sophomore Evie Bunting who says that, "I thought it was cool! Very different, but still cool." F2F is adorning a rock production while Nobody Gets Me feels more like a 90s alternative ballad. Both of these sounds are surprisingly very fitting for SZA, especially since her voice has greatly improved since Ctrl. Conceited, the next track, is not a very stand-out song but Special certainly is. This song gets better the more you listen to it and becomes so much more meaningful as you read the lyrics; "I wish I was special/I gave all my special/Away to a loser/Now I'm just a loser/I used to be special/But you made me hate me/Regret that I changed me/I hate that you made me/Just like you." The words almost leave you breathless and they emulate exactly how it feels to give love to somebody who resented parts about you that you couldn't control. 
SZA reels us back in with Open Arms featuring Travis Scott, who was also on the previous record, Ctrl. The song he was featured on before is much different than the song from SOS, however. Love Galore from Ctrl was a full-on trap song, but Open Arms is gentle and chill with the intimacy that the rest of this album needed. "Gotta let you go/I gotta let you go, I must/You the only one that's holding me down." The next few tracks, I Hate U and Good Days were the first two singles for this album. It was impossible not to hear these songs on some kind of social media app, Instagram or TikTok– they were everywhere when they came out. However, this does not remove their value as SZA sings about resentment and justified scrutiny towards exes and finding better days than these present ones. "And if you wondered if I hate you/I do." We bring the album to a close with Forgiveless where SZA sings about how she no longer cares who is watching what she does, she just wants revenge. "I don't care 'bout consequences, I want my lick back/I don't mind who's watchin', get to pushin' your wig back." However, the ultimate conclusion of this song and the album is that despite being wronged, she can acknowledge that she can't hate everybody, but she can't just forgive and forget either. Sometimes, people are 'forgiveless'. 
This album is undeniably solid and will be on everybody's playlists this year, if you haven't already caught the songs on the radio. Despite all of this, 55.6% of Becton students did not enjoy the album more than its predecessor, Ctrl. This isn't necessarily a bad thing– Ctrl has a certain naivety and daftness to it that is simply unable to be replicated. That was one point in SZA's life and this is another. SOS is almost only full-throttle with very few moments where we are left truly affected in the way that Ctrl effortlessly had us. Listeners of SZA since 2017 grew and bonded over experiences with her, so now we have a matured and 'pay-it-no-mind' SZA with few insecurities as previous years. This album can be seen as a sign of the times at certain parts, and although it is no Ctrl, maybe we all needed an 'SOS' to bring us back down to Earth. 
About the Contributor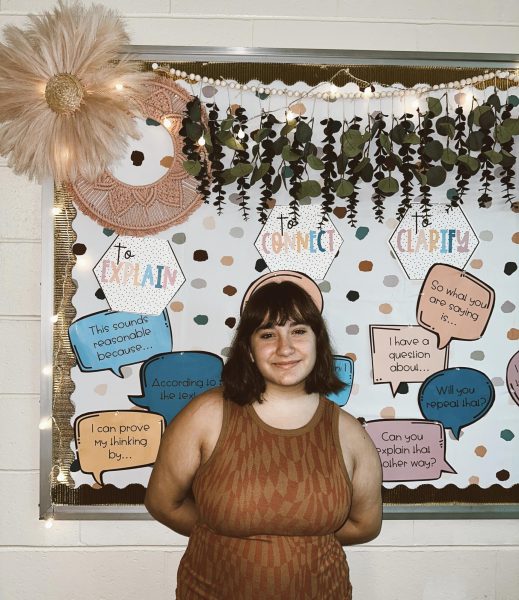 Julia Bubendorf, Co-Editor in Chief
Julia Bubendorf is a junior at Becton Regional High School and this is her second year in the Cat's Eye View. Bubendorf is also part of the GSA (gay-straight...