Nick Mitarotonda named Player of the Week by NJ.com
Sarah Oehlmann, Editor: Sports, Clubs & Student Activities
January 15, 2020
Becton is home to one of New Jersey's top 'Players of the Week'! Nicola Mitarotonda was named Player of the Week for the North Jersey Interscholastic Conference by NJ.com for the week of January 7-12. Here at the Cat's Eye View, we were able to catch up with Nick to discuss this honor.
CEV: How does it feel to have been nominated and won player of the week for New Jersey?
Mitarotonda: I'm honored and happy, but humble about it.
CEV: How long have you been playing basketball and how long have you played Varsity?
Mitarotonda: I've been playing basketball since 4th grade and have been on varsity for all [of] my four years at Becton
CEV: How did your team help you get to this position?
Mitarotonda: My team help me get here by pushing me every day at practice and also having the confidence in me to lead them and trusting me to help us win.
CEV: What are your thoughts on this season so far and what's to come?
Mitarotonda: The season so far has been great. We lost a couple of games, but we never give up. We come out the next game and play harder. Right now we are on a four-game winning streak, so we are hoping to keep that going into the Jambo and be first in our section for the state playoffs. We have confidence that we will keep winning.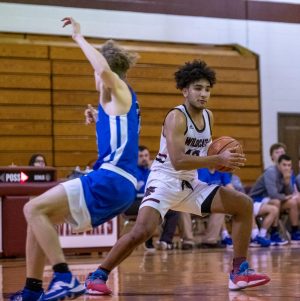 CEV: How did your coaches, past, and present, help you become the player you are today?
Mitarotonda: My coaches and my father are the main reason I am the player I am today. They motivate, encourage, and keep teaching me how to get better every day. They won't ever let me be satisfied with myself because they know I can get better every game, even when I have the best game of my life. They are the reason I am who I am as a player.
About the Contributor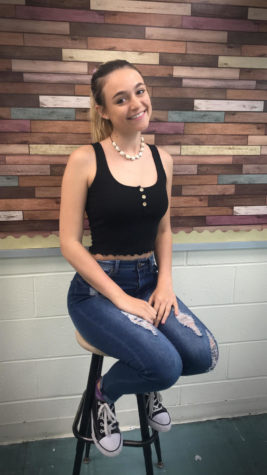 Sarah Oehlmann, Editor: Sports, Clubs & Student Activities
Sarah is a senior at Becton and this is her first year writing for the Cat's Eye View. She is adventurous and very opinionated when it comes to school...