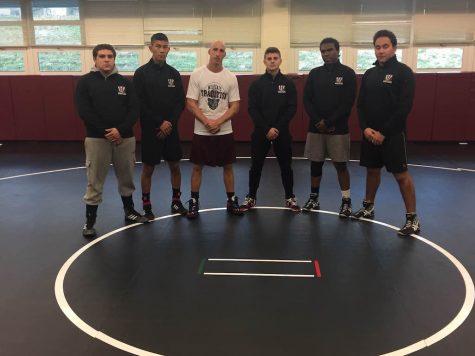 Jana Christiano and Jessica Coleman

February 28, 2017
The Becton Regional High School winter athletic program has many highlights for the 2016-2017 season.  Mr. Settembrino and his wrestlers have had many accomplishments with seniors Louis Pontier, Phil Ruiz, Jordan Colon, Joseph Lesho, Junior Anthony Thomas, and Freshman Michael Rodriguez placing i...
John Rotella, Staff Writer

June 4, 2015
The New Jersey Interscholastic Conference held their third annual Sportsmanship Awards Luncheon at the Chart House in Weehawken on May 27. One male and one female were selected from all 36 conference schools and were awarded plaques to celebrate their distinction for the honorable award. Nominated by...