Culinary Instructor Ms. Marut attends REF symposium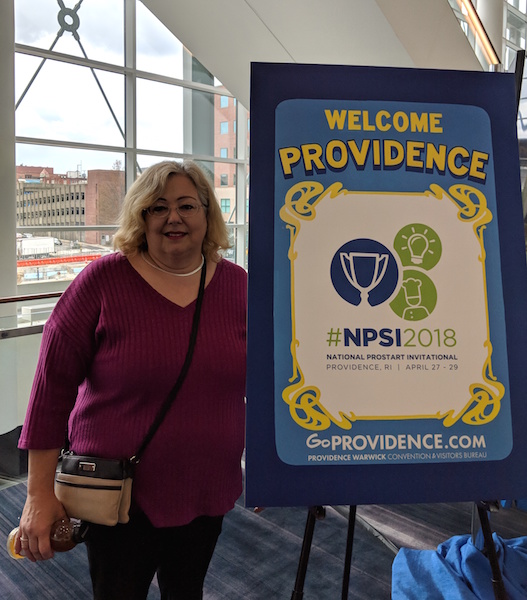 Becton Culinary Instructor Ms. Marut attended the N.J. Restaurant Educational Foundation Professional Development Symposium in Rhode Island this past April.
During the event, first place ProStart teams from 46 states and from an army base in Japan were invited to compete against each other in a timed cooking competition judged by professional chefs.
The first day of the professional development opportunity began with attending a business expo, which hosted colleges from Michigan, Florida, and North and South Carolina. About 30 presenters were at the expo where students received a card that needed to be stamped, which qualified them to win a tablet among other prizes.  Sodexo Food Services was also in attendance looking to recruit students.
After the competition, the teachers went on a walking tour through Federal Hill located in Providence with a renowned chef.  This professional development was for New Jersey ProStart teachers exclusively. That evening they had a group dinner with the National Restaurant Association, and on Sunday, they observed management presentations and participated in a focus group whose goal was to further improve the ProStart program.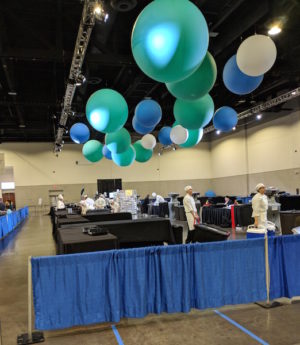 Becton became a ProStart school two years ago. ProStart is a National Restaurant Association program that focuses on culinary and food service management. With this program, students are able to learn about cooking, restaurant management, nutrition, marketing and even earn college credits while in high school.
Although no students from Becton participated this year, local students from schools such as Passaic County Technical Institute and the Bergen County Academies were in attendance. Out of the 46 teams competing, both schools placed in the top ten with Passaic Tech placing fourth in the culinary category and Bergen Academies earning ninth place for management. "I would really like to put a team together for competitions," commented Ms. Marut when thinking about the future. 
Becton's culinary teacher found her passion for cooking at a very young age, and it began with cooking pierogies with her grandmother. Later on in her life, her mother would go to school, so she would cook her own meals.
A chef for many years, she has worked as a pastry chef and at Whole Foods Market. She also completed her master's degree in nutrition. Eventually, she wanted to spend more time with her daughter, so she decided to become a culinary teacher. She first taught at Leonia High School and eventually at Becton Regional High School.
An all-around chef, she loves cooking savory foods, especially Asian inspired meals and soup. "My favorite part about teaching young students is when they finally get something like holding the knife right and measuring properly," she said.
For students who are looking to study a career in the culinary field, she advises them to never give up. "It gets discouraging. It's exhausting and stressful but very rewarding," she added. Another helpful hint from the Becton teacher is to practice precise knife cuts whenever one can.
Any student who enjoys cooking or would simply like to learn more about the subject is encouraged to enroll in Ms. Marut's culinary classes, which are offered to all levels of Becton students.
About the Contributors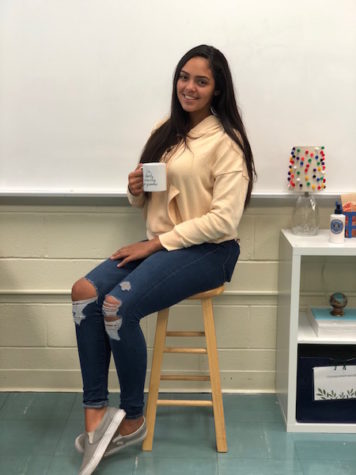 Jaylen Nuila, Staff Writer
Jaylen Nuila is a senior and will begin her second year as a staff writer for the school paper. At Becton, Jaylen is very involved and plays on the varsity...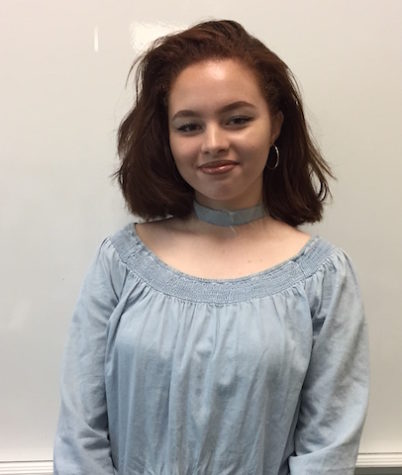 Sarah Bourouf, Staff Writer
Sarah Bourouf is an ambitious student who participates in many school and community extracurricular activities. She enjoys keeping herself busy with work...