Junior Anderson breaks 1995 school discus record
Junior Gregory Anderson broke the school record for the discus event on April 24 at a home Becton Track meet.
Discus is a track and field event where a student spins and throws a 1.6 kg disc as far as he or she can. The school record was set over two decades ago by Michael Colella at 153 feet 10 inches. Greg's record is 158 feet.
Greg has been participating in track since his sophomore year of high school. While practicing discus, he also participates in the shot put event.
"I had a lot of coaching that really helped me get better at both discus and shot put," said Greg. He said his coaches, for the two seasons he has known them, have helped him improve so much in his events.
Greg also hopes for the team to make it to the State Meet of Champions (SMoC) and Nationals. As an individual, he hopes to improve his shot put and discus skills for his senior year and hopefully break even more records.
"I was so happy when I found out I broke the record. I definitely couldn't have done that without my coaches. Maybe next year I'll be able to beat my own record," said Greg.
About the Contributor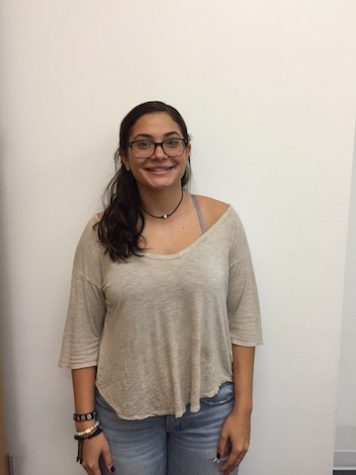 Jessica Coleman, Staff Writer
Jessica Coleman is a junior at Becton. She enjoys watching Bob's Burgers and sleeping. She likes to hangout with friends and her dog. She also enjoys...