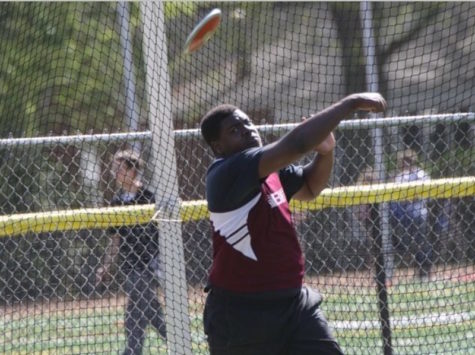 Jessica Coleman, Staff Writer
May 8, 2017
Filed under Sports, Spring Sports
Junior Gregory Anderson broke the school record for the discus event on April 24 at a home Becton Track meet. Discus is a track and field event where a student spins and throws a 1.6 kg disc as far as he or she can. The school record was set over two decades ago by Michael Colella at 153 feet 10 inches....