34 Devoted Years Later, Mr. Serafin Retires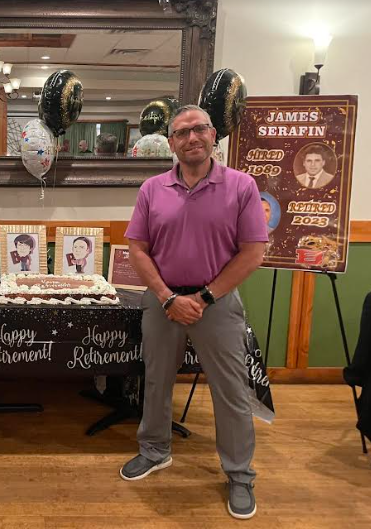 Becton's very own Mr. James Serafin is leaving our Becton family. Serafin explains how he has mixed feelings in regard to his retirement– since he has taught for over 30 years, but ultimately feels that is it time to begin a new adventure. Nonetheless, Serafin will miss seeing his colleagues and students on a day-to-day basis. When asked what he is most looking forward to once he retires, Serafin responded, "Sleeping more and spending more time with my adult children and my girlfriend." Working a full-time job set to a specific schedule can be tough– once retired there will be multiple windows of time Mr. Serafin can spend with his family (and sleep).
Upcoming retirements can bring up concerns for many. Some worry about the copious amount of free time they will have. Serafin explains that  "I do have a few concerns about establishing a new identity, meaning that I've been a teacher, coach, and sports official for most of my adult life. In retirement, all or most of that will change." On a more positive note, Mr. Serafin will be relocating to NY, and is planning to travel the world more. Serafin looks back on good memories while being a part of the Becton Family. He recalls," I will miss the faculty lunchroom with current friends on staff as well as many retirees, and the way we used to laugh with and at each other."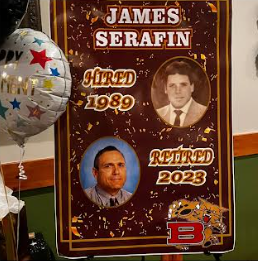 Additionally, Serafin looks back at the times when our Becton family came together on important occasions. "Post 9-11, the USA and the Becton Community rallied around the fallen and bounced back. Also, I must note how the Becton Community made it through the COVID Pandemic and stuck together." explained Serafin. Being a teacher there for students during two major events in history is extremely impactful. Without teachers like Serafin, students would have a completely different high school experience and support system. Serafin goes on to express that he will miss "seeing young students mature, grow, and learn new things about life, the world, and themselves and being able to guide and protect them along the way."
Serafin leaves advice for current and future teachers, "Be true to yourself.  Be professional! Continue to be kind because most students are usually battling something in their lives that we have no idea of."
Becton applauds Serafin's long-time contributions to the Becton Community and will miss him deeply!
About the Contributor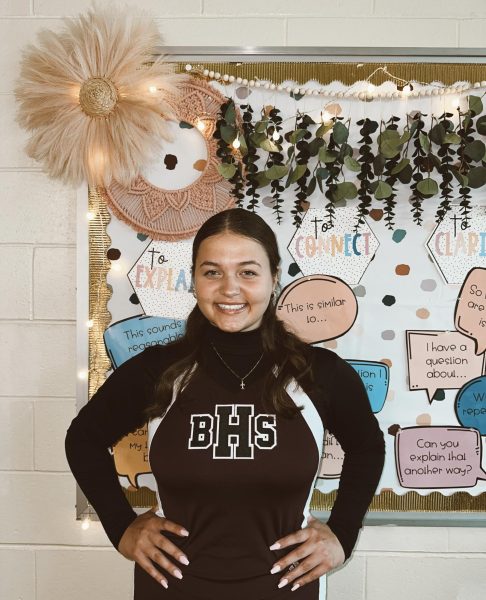 Ashlee Offreda, Staff Writer
Ashlee Offreda is delighted to embark on her second and final year being part of the Cat's Eye View newspaper staff! Offreda is officially a senior and...