Math Department Welcomes Lauren Bayersdorfer
Becton Regional High School is welcoming its newest addition to the Math Department, Lauren Bayersdorfer! Though this is her first year teaching at Becton, this will be her fourth year as a math teacher. Bayersdorfer is eager to have a fresh start in a new environment. 
Bayersdorfer has set many goals for her students this year. One of her biggest goals that she has made is to "Get students to leave high school without dreading math." Bayerforfer continues to share, "There are certain skills that I believe are imperative for students to learn leaving Algebra 1, so I emphasize those throughout the year, and incorporate several problem solving/analysis tasks to allow students more free thinking and creativity." Though this goal is extremely important, her main goal is to connect with her students and build relationships that extend beyond the classroom. 
When coming to Becton for the first time, Bayersdorfer noticed what a warm and welcoming environment it was. "I have a lot of opportunities to grow my career here, and as a young teacher, that is exactly what I want!" she exclaimed. It is obvious that coming to a new school mid-year can be challenging, but with Bayersdorfer's hard working attitude and organizational skills, she is sure to make the best of the remainder of the school year. 
Bayersdorfer always looked up to and had great relationships with her teachers, leaving the idea of teaching in the back of her mind. She attended the University of Connecticut, graduating in 2014. She completed a five-year Bachelor's/Master's Program where she earned her Bachelor's Degree in Math Education in 2018, and her Master's Degree in Curriculum and Instruction in 2019. She started college as an Accounting Major, but eventually started working one-on-one with students and took tutoring jobs. This in-turn made her realize that she thoroughly enjoyed teaching. As a result, she switched her path to education!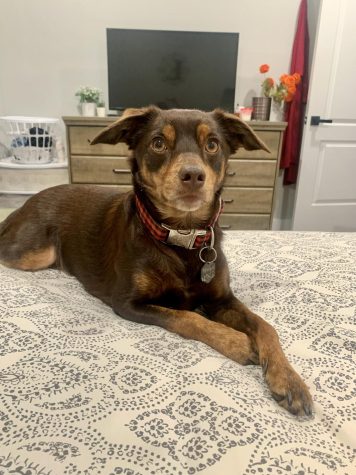 It is clear that her hard work at Becton thus far has not gone unnoticed. Two of her students–Sophomore Isabella Leston and Freshman Sofia Figurelli–share that Bayersdorfer has done an extremely good job already. Leston commented, "She's done an excellent job of getting to know her students and letting her students get to know her." Figurelli agreed and mentioned that Bayersdorfer has been actively interacting and working hands-on with her students, which has helped them already. 
With setting goals for her students, Bayersdorfer has set some goals for herself as well. "My goals are simply to be happy and healthy, with my dog, Moose, by my side!" she says. She wants to continue to do the things she loves–traveling, skiing, hiking, going to concerts. She has hopes to build her career here at Becton and looks forward to the opportunities the district can provide. 
About the Contributor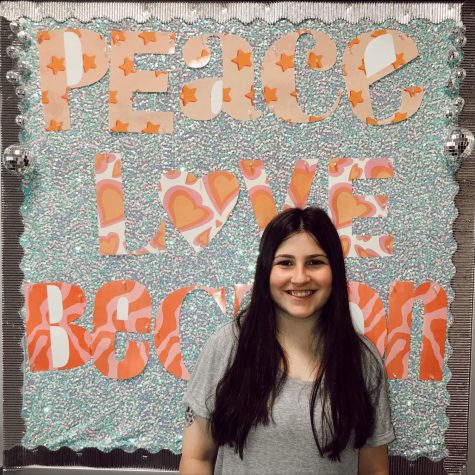 Rose Padovano, Staff Writer
Rose Padovano is entering her sophomore year of high school at Becton Regional. She is very excited about the upcoming school year and can not wait to...