Dive into Another World with Becton's New Book Club
A Book Club at Becton was recently started by Ms. Ryan, English and Special Education teacher, for those who enjoy the hobby of reading! This is the first year that it is being run, and the first book they are reading is called "The Perks of Being a Wallflower" by Stephen Chbosky. Ryan credits the start-up of this club to her passion for reading which sparked during her own time in high school. "Because of my high school teacher, the purposely chosen books, and the inviting and imaginative atmosphere– I majored in English when I attended college which in-turn developed by fascination with reading even further." She continued to explain, "I had a few students approach me this year asking if there was a Book Club and when realizing there was not, I thought to myself, why not start one?" This process of thought has paid off, and so far, the meetings have been rewarding. The Book Club meeting room is almost at max capacity during these gatherings due to students who share the same love for reading or want to begin reading regularly to develop skills of reading comprehension, interpretation, or simply for pure enjoyment! Ryan is excited to find out more about the students who joined, "I am hoping that the students who join find reading as fun and thrilling as I do, but I am also hoping that students who are questioning joining may just try it out!"
Ryan hopes for fundraisers later this year as well such as selling bookmarks to go towards a charity cause, or potentially organizing a fieldtrip to read to elementary students. Nothing is set in stone just yet, as this club is still early starting. Nonetheless, there is plenty of time to join to be a part of the first-ever Becton Book Club! Happy Reading, Wildcats!
About the Contributor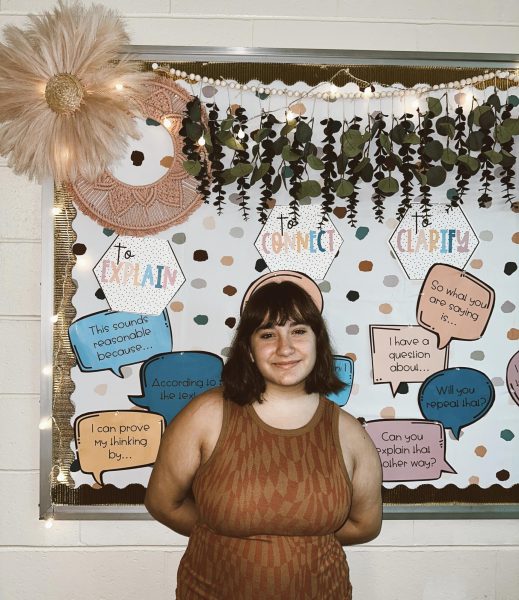 Julia Bubendorf, Co-Editor in Chief
Julia Bubendorf is a junior at Becton Regional High School and this is her second year in the Cat's Eye View. Bubendorf is also part of the GSA (gay-straight...