Getting to Know Ms. Ryan!
Ms. Jessica Ryan is a new member, as of Fall 2020, of our Becton family! She graduated from Kean University and her experience was filled with lots of support and love from her family. Ryan has dreamed of becoming a teacher ever since she was a little girl. She would come home from school and pretend to be a teacher with the lessons that she had been taught in school. This dream was always paired with her working in Special Education, which is part of her current title here at Becton! Ryan's transition from becoming an English teacher to a full-time Special Education Teacher was an adjustment, but for the best! She took comfort in the idea of still being able to teach English and include her background in Special Education.
Ryan's interest in Special Education started because she had seen it with her own eyes. She explains, "My love for special education comes from the love for my sister. My oldest sister Caitlyn was diagnosed with autism at the age of 3. Growing up with a sister who is autistic changes your perspective on life. There are many things that we take for granted like going to school, hanging out with friends, and living a normal life overall. From an early age, I always wanted to help her live the most normal life possible. I would come home with school work and teach her what I learned. My teachers would even give me copies of their notes, extra homework, and books so when I was home I had all the resources necessary to teach her. Caitlyn and I have a bond I will never have with anyone else, and as much as I taught her, she taught me." Clearly, Ryan is made for teaching those in Special Education through her kindness and admiration for her sister.
In her free time, Ryan can be found hanging out with friends, going to the gym, and being a co-cheerleading coach with Ms. Polmann. She enjoys interacting with the cheerleaders in a new setting other than academics, getting to know students outside of her classroom, and at times even giving out words of wisdom to her athletes. Her excitement for cheerleading was deep-rooted in her childhood, "When I was in high school, I was a varsity cheerleader for all four years. I loved the school spirit it brought, the friendships I made, and the intensity of it all. Being able to have a team of 25-30 girls working together to put a show on for the fans, cheer the loudest, and have a great time is something I really enjoyed doing and is incredibly powerful. My first year coaching was great and I loved every aspect of it." Sports are a wonderful way to bring people together and create a new family, which Ryan is incredibly grateful for.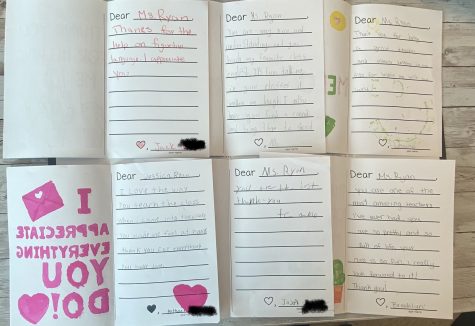 Adamari Lopez-Ortega, one of Ryan's current students has shared a few things about Ryan. Lopez reiterated, "Ms. Ryan is welcoming, optimistic, and an excellent role model for many! The classroom setting is nice and cozy. She is always there to help when you need it. One of the class's favorite things to do is bits of coloring on Fridays. I have never felt such love and warmth from a teacher before!"  It is evident that Ryan pours her heart and soul into all that she accomplishes and truly cares about the academics as well as social emotional learning of her students. Her first year at Becton has been a wonderful experience. She has been able to attend field trips, work well with other teachers, and feels right at home! Becton is glad to have Ryan included in the Wildcat Family!
About the Contributor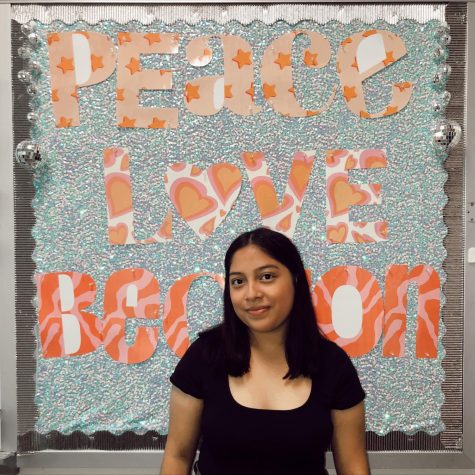 Victoria Hernandez Garcia, Co-Editor in Chief
Victoria Hernandez Garcia is coming back for her second year as part of Becton's Cat's Eye View! She is a junior at Becton Regional and originally joined...