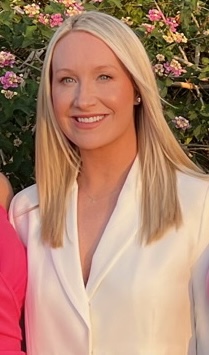 The Cat's Eye View features Eleanor Eick as a new addition to Becton's child study team. Eick has a passion for helping others shown through her experience as a social worker and is very excited to continue her second year here and continue to bring her talents to Becton Regional.
Eick received her Bachelor of Arts degree in Psychology from the University of Rhode Island and her Masters from Kean University. She shares that after passing the state exam, she worked hard throughout the years working in many different therapeutic environments, including children's hospitals, agencies, and schools, to gain clinical hours to become the Licensed Clinical Social Worker she is today.
Eick works as one of the school social workers and case managers at Becton. When asked why she believes this type of work is so important she shared, "It's important because kids need someone to advocate for them and someone to talk to at school for emotional support."
When she is not working and helping others, Eick shares some of her favorite things to do are spending time on Long Beach Island under an umbrella with a good book, seeing music artists live, skiing out west in the winter, anything Harry Potter, and spending time with friends and family.
To close, Eick has found the Becton community to be welcoming, sharing that, "it's been fun, exciting, and challenging at the same time. My first impressions were that Becton is a very school-spirited!"
Eick has made a great contribution to the school community. In her final comments, she shares with excitement why she loves what she does, "I enjoy helping my students and making sure they are getting their needs met at school!"