Becton Plants Our Feet into Helping the Environment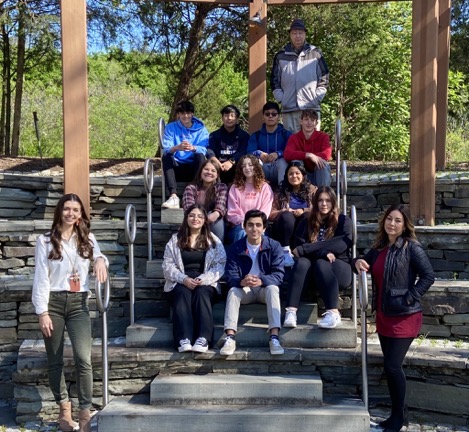 Earth Day was celebrated on Saturday, April 22 all across the globe. Earth Day originally started as an idea to make people aware of the climate crisis that was occurring. In the 1960s people from all over the U.S. came together and rallied to make a change– making pollution a national issue. These rallies helped inspire a senator named Gaylord Nelson to show the federal government the detrimental effects that pollution had on the planet. The first "Earth Day" was held on April 22, 1970 in many different cities such as New York City, Chicago, Philadelphia, and Los Angeles. People flocked to these cities to witness and be a part of rallies where speeches about climate change were made and many performances were held. Congress went into recess due to the mass attention these rallies received to converse about the events that happened. Many new legislations were then created to help preserve the environment and to try to stop pollution.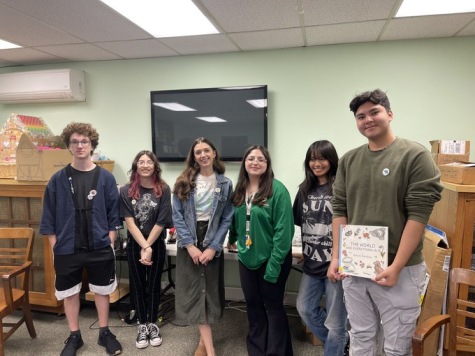 Since then, Earth Day has brought awareness to many about the problems that the planet faces and helps people find solutions to lessen the climate challenge. Becton has led many events that contribute to helping people be aware. For example, students in the Environmental Club collaborated with the East Rutherford Memorial Library and set up engaging activities to help teach young children about the environment. On Earth Day the Environmental Club Vice President, Sean Pedone kicked off the activity by reading a book called 'My Friend Earth' by Patricia MacLachlan. The book showcases beautiful illustrations of nature and explains steps people can take to help the environment. After reading, club member, Elif Aydogan discussed ways to protect the planet. The children also did an activity where they colored a picture of the Earth and wrote about how they can help the planet. The last activity of the Day was led by club member, Christian Perez who read 'The World and Everything in it'. When asked how this activity helped, Environmental Club Advisor and Biology teacher Ms. Calasso shared, "These trips encourage our students to express their passion for protecting our planet by getting involved with our community."
Another way Becton participated in Earth Day was when a group of students from the Environmental Club went to the Meadowlands Environmental Center and learned about various native plants that are located in the Meadowlands. Students learned that native plants are important because they attract native pollinators which help increase the biodiversity of native plant species. Students took notes on these specimens and took photos that they will later use in a presentation of environmental research at the 2023 WorldCast Environmental Summit.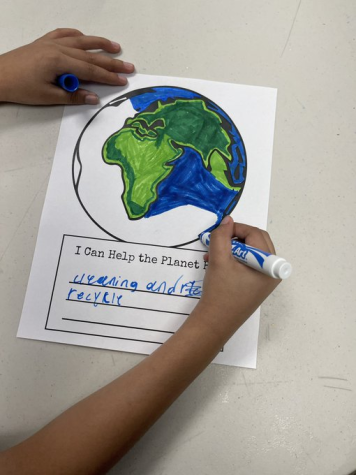 Calasso further shared, "I think it is important for students to be aware and involved in the environment because we have the power to make a positive impact on protecting our planet by reducing our carbon footprint and advocating for environmental awareness. One of my favorite quotes is, "We but mirror the world. All the tendencies present in the outer world are to be found in the world of our body. If we could change ourselves, the tendencies in the world would also change… We need not wait to see what others do."- Mahatma Gandhi."
Many people seem to have the mindset that the planet is too far gone and that there is nothing they can do, but that is not true at all. There are many little steps that one can take to help the climate crisis– some of which you may already be doing! A person can reduce their carbon footprint by lessening the amount of energy they use in their home– simple solutions like unplugging devices when they are not in use or turning the lights off when you leave a room go a long way. You can also try to get involved in club or communities that deal with the environment and learn more about how you can take action. Other ways you can help is to limit plastic use and consumption, eat more plant-based foods, instead of buying fast fashion try to upcycle clothes (thrifting is all the rage these days), and spread awareness!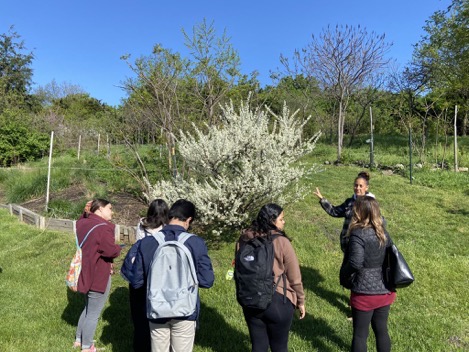 Finally, use the technology you have to communicate these issues and help people understand why helping the Earth is such a dire problem. Calasso recommends calculating your carbon footprint on https://www.footprintcalculator.org/home/en. This website shows you which areas or habits in your life negatively contribute to your carbon footprint, it also gives solutions as to how you can diminish those negative habits. Calasso also says that it is important to go outside and enjoy the world around you, she states passionately, "Often we lack a true connection with nature so environmental issues feel removed from our everyday life. By going out and appreciating what the Earth offers, we can become more encouraged and motivated to protect it." So go outside for a walk this spring– flowers are blooming and it is the perfect time to go out and make a change!
For more information on what Becton does to benefit our Mother Earth please follow @BectonEnvClub on Twitter.
About the Contributor
Claudia Da Mata, Staff Writer
Claudia Da Mata is a proud member of the Cat's Eye View staff. She is passionate, caring, and kind in nature. Her main priority as of right now is making...