Claude Monet's Influence on Becton Artists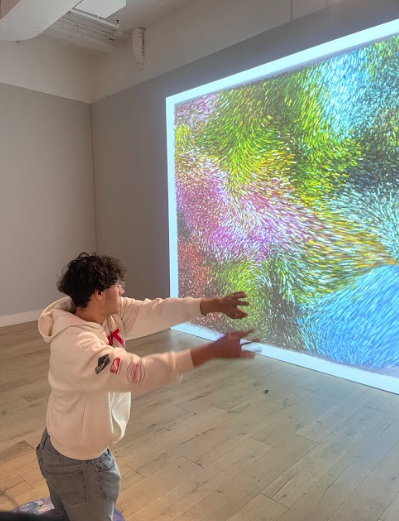 Becton's Digital Arts Club recently had the opportunity to receive a first-hand experience with Claude Monet's Garden in New York City. The Artist's Garden at Giverny, painted by Claude Monet in 1900, is a "stunning representation of the pulsating rhythms of life and throbbing natural energy. The artist discovers an internal order in the untamed vegetation and submits his depiction to the whim of the leafy filigree." 
New York City provides a digital version of Monet's artwork. The exhibit was interactive, and students had the ability to observe the art that was all around them. The garden gave these students the chance to experience how digital art can be transformed into magic!
One student said, "I loved the physical interactive elements of the trip. It really felt like we were in a garden, surrounded by beautiful greenery and colorful flowers everywhere. It was like the paintings came to life". The hyper-realism aspect of the trip is what catches the attention of the young artists. The Digital Art students along with a few Art 2 and 3 students had the ability to digitally make a lily pad and their creation would appear on the digital pond. A student shared in awe, "Monet's famous The Water Lily Pond was represented through an actual bridge, over a pond, making it an interesting visual experience. It's hard to explain, you really have to experience it to believe it!" The pond truly is a remarkable experience and being able to see your own creation along with the art of Claude Monet is truly inspiring.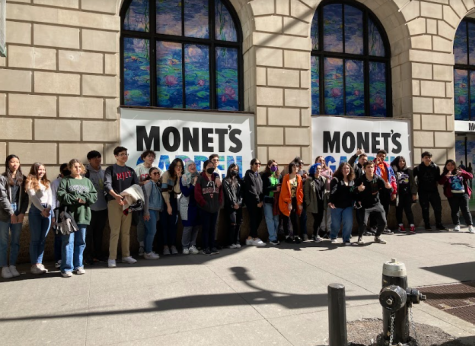 Rachel Lennon, the Digital Arts Advisor/Teacher, has been fundraising to go on a trip to see digital art in action! Lennon was very excited to be able to do this for her students. Lennon believes that the students have worked hard and deserved the chance to experience this form of art in person. Her favorite part of this experience was the immersive film about Monet's life at the end of the exhibit!
Dawn Savincki, Becton Art teacher, also had a helping hand in making this experience memorable for her students. Savincki correlated this trip with the work that students are doing in class. She stated, "Students in both Art Classes were working on a painting unit and taking into consideration: brushwork, lighting, shading, and color mixing". With this trip, students were able to view the work of an admirable artist that has influenced the art community.
We hope this trip will return for students– as we know it has inspired many young artists of Becton!
About the Contributor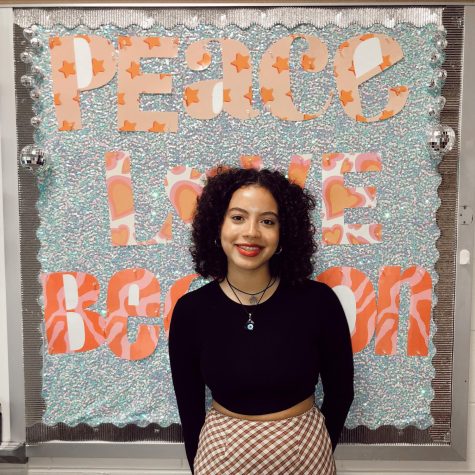 Luna Celemi, Staff Writer
Luna Celemi is a sophomore at Becton Regional High School who grew up in New York and is now claiming her confidence. She is pulling her weight-- joining...