March Student of The Month: Irene Kim
Student of the Month is a prestigious honor to receive here at Becton Regional High School! The selected student not only has to achieve academic excellence but also has to show good character within the community. For the month of March,  Irene Kim has been awarded this title. Kim shares her appreciation to be chosen as Student of the Month, "I feel honored and very thankful to be selected as one of Becton's students of the month. I sincerely appreciate everyone who helped nominate me for the position, and am very proud that my achievements while attending Becton have been formally recognized by not only my classmates but my teachers as well." 
Kim's schedule consists of AP Literature and Composition, AP Calculus, AP Computer Science Principles, Digital Photography, and Spanish 3. As for extracurricular activities, she is part of Becton's Nearly-Famous Debate team as a Varsity Judge and participant in Model Congress, the Horticulture Club, the Digital Arts Club, the Images Magazine Club, and the National Honors Society. As well, earlier this year, she was the leader of Becton's Marching Band. When she is not studying or spending time with friends, she can be found working part-time as a cashier at American Dream Mall. She is clearly a well-versed member in the Becton Community!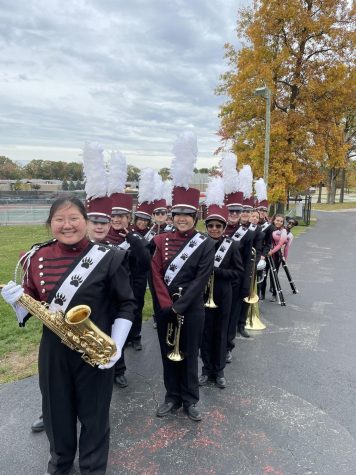 One of Kim's biggest accomplishments has been becoming the main leader of the Marching Band. She states, "Marching band has always been a subject of passion for me since my time as a middle schooler. Being able to participate in the marching band–where it is crucial to spend extreme dedication, effort, and time with not only your own performance, but with other people's performances, was incredibly fulfilling." Her deep-rooted passion for music will only continue to grow.
Long-time history teacher Bill Carr validates Kim's character within the classroom. Knowing her for all four years of high school, but only three of those years Kim being a student of his. He describes her as "wise beyond her years." Her best attribute is her conversational skills. Carr exemplifies this by stating, "I love chatting with her about Model Congress, her classes, or life in general." Kim is the ideal candidate for Student of the Month because of the combination of classroom achievement, extracurricular activities, and interpersonal skills. Carr adds on, "I admire her willingness to get out of her comfort zone and try new things." 
Her motivation for reaching academic success comes from her desire to learn. She shares, "I have always been passionate and interested in furthering my knowledge, especially on subjects that I have not learned much about. It is definitely challenging, but I take enjoyment in being able to showcase all of my effort to learn about new experiences and helping others learn about the topics I am interested in as well. By putting myself into harder, more difficult classes, I am able to truly push the limits of my mental capabilities to learn the most I can from a subject."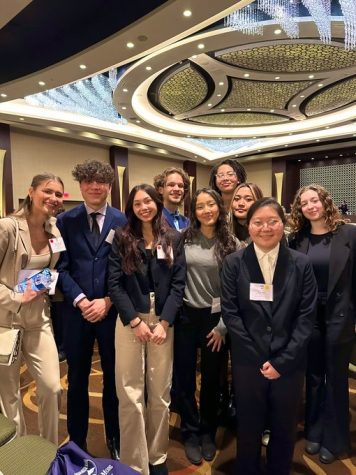 As for Kim's plans after graduation, she plans on attending college and expanding her horizons. As for her career, she aspires to become a Lawyer and gain connections within her field. She adds, "I want to expand my horizons and meet others with new outlooks and opinions, and generally interact with a completely new community while furthering my education in a subject that I am truly passionate about. I want to take the next few years, which I am sure will become important milestones in my life, to truly pursue my personal growth and set the foundations for a happy, meaningful, and overall enjoyable life in my future. I am currently looking into becoming a lawyer, and hope that the knowledge, experience, and connections I gain in college will help me get closer to that goal." Kim's aspirations have no limits. Becton applauds Kim for all her hard work and determination within the community and her personal life. Congratulations to none other than Irene Kim!
About the Contributor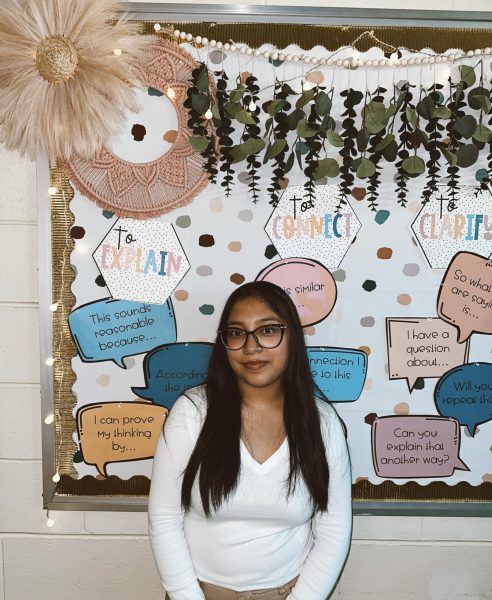 Victoria Hernandez Garcia, Co-Editor in Chief
Returning for her third and final year of the Cat's Eye View newspaper is senior Victoria Hernandez Garcia. Garcia hopes to fully master all the skills...