Hand-crafted Bracelets Coming to Becton by GSA!
The GSA will be holding a fundraiser Thursday, Jan. 26, 2023, selling bracelets and earrings hand-made by members of the club! This event will be held outside of our JW PAC. All items will be sold for $1, and the proceeds will go towards the club to aid them in supplies and fund them during June when Pride Month is celebrated. This representation during Pride Month is extremely important to Sharon Skeahan, Dr. Sforza's Confidential Assistant and leader of the GSA, as she states, "My ultimate goal for the GSA is to create a supportive and empowering environment where all students can feel comfortable, seen and heard. With the help of our amazing members, the GSA is a space where students can advocate for themselves, have constructive conversations and ultimately learn and support one another."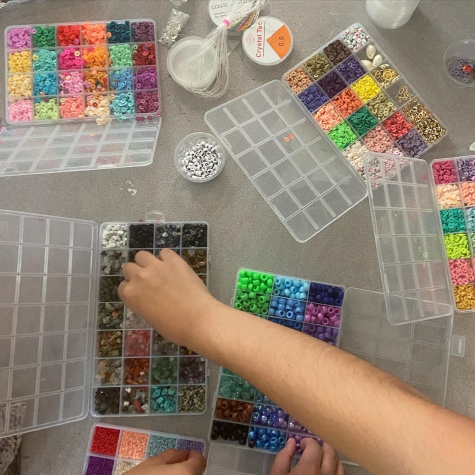 Any member of the GSA will tell you just the same– Senior Michael VanClief details what being in this club means to him, "For me, I love being together with people and making them feel safe and included. This club helps people gain confidence in their sexuality and overall well-being." Look out for more fundraisers from this busy club, as they are planning many to come. For February, they will be selling heart-shaped pins in reference to Valentine's Day. During late May, they will be bringing back their second annual "Tie Dye for Pride" in which students and staff can tie dye their own Becton GSA shirts to wear throughout the month of June. To close it off, they will be selling rainbow bagels on June 1, 2023, to kick off Pride Month. Keep an eye out this year, and come support the GSA!
About the Contributor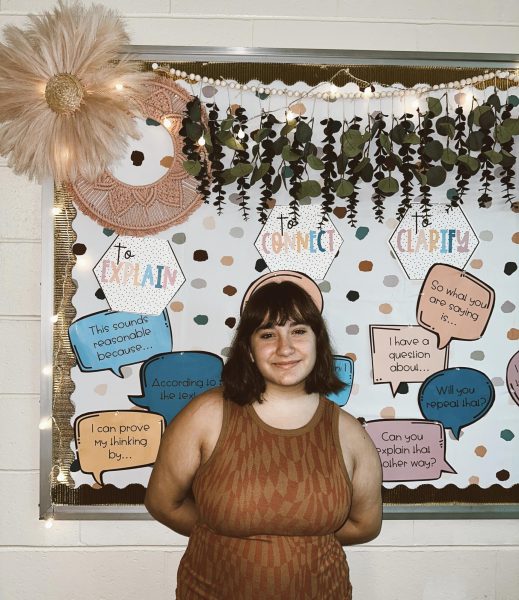 Julia Bubendorf, Co-Editor in Chief
Julia Bubendorf is a junior at Becton Regional High School and this is her second year in the Cat's Eye View. Bubendorf is also part of the GSA (gay-straight...