St. Lawrence University football coach seeks out exceptional seniors
Hang on for a minute...we're trying to find some more stories you might like.
Assistant Football Coach Mr. Brandon Lemon recently visited Becton in hopes of recruiting players for St. Lawrence University's football team. This select group included five seniors: Roy Forys, Giuseppe Giraldo, Dylan Lewin, Giuseppe Penna, and John Zierold.
The coach described the academic, social, and athletic aspects of St. Lawrence and informed them about the opportunities available to them at the university. Although Forys and Penna have other schools in mind, the other three seniors view St. Lawrence as a major possibility for college.
"It feels great that I have the opportunity to resume football after high school," said John Zierold. However, the lineman is still carefully considering this option and states that he may eventually decide to focus purely on academics in college, rather than sports.
The athletic interest shown by St. Lawrence serves as an illustration of the dedication and exceptional talent that Becton's football team has shown throughout the entire season. Captain Roy Forys viewed the recruitments as "a testament to all of the hard work we've put in and success we've attained as a team."
Dylan Lewin showed much enthusiasm at the attention from St. Lawrence. "This is the first recruitment I've gotten, so I'm pretty proud of myself and my teammates," he said.

About the Writer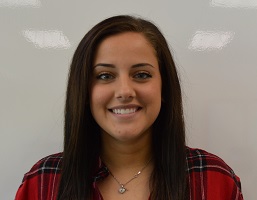 Devyn Di Meola, Editor
Devyn is an aspiring journalist and Co-Editor in Chief of the Cat's Eye View. Avidly drinking coffee and often quoting The Office, she enjoys over sized...