Journalism I & II classes experience live taping of GMA
Students meet anchors Robin Roberts and Michael Strahan
On Friday, May 5, Becton's own Cat's Eye View team took a trip to Good Morning America Studios in Times Square to be a part of the live studio audience. The trip was chaperoned by English teachers Mrs. De Santis and Mrs. Scalera.
Good Morning America is a morning news television show that airs on ABC from 7:00 a.m. to 9:00 a.m., Monday through Friday. GMA features daily news segments, weather broadcasts, interviews, and several other segments such as "Pop News". The program is primarily hosted by Robin Roberts, Lara Spencer, George Stephanopoulos, Michael Strahan, and meteorologist Ginger Zee.
Friday's show had "Guardians of the Galaxy Vol. 2" actor Michael Rooker as its guest star to promote the movie's debut that same day. In celebration of the movie's release, studio audience members each went home with a Groot action figure and comic book for Free Comic Book Day, which takes place on May 6 each year.
Pop-rock band Hanson also performed, with the group singing their 1997 hit "MMMBop" for the band's 25th anniversary, as well as a brand-new song titled "I Was Born".
In celebration of Cinco de Mayo, GMA also featured a segment that displayed different guacamole recipes and tips for cooking with avocados from chef Pati Jinich. The segment was sponsored by Avocados From Mexico.
The show also presented its segment "Deals and Steals on Wheels" from Dallas, Texas with Tory Johnson in honor of Small Business Week. The studio audience was then treated to homemade cinnabons courtesy of RoRo's Baking Company, a small business out of Dallas.
During commercial breaks, hosts Robin Roberts and Michael Strahan posed for pictures and selfies with members of the studio audience, including Cat's Eye View members. "I felt starstruck!" Senior Simran Kaur exclaimed. "It was overall an amazing experience, and it was a lot of fun to actually be on television."
At the end of the show, the class was treated to a tour of the studio guided by former Becton student, Philip McCrickard. Upon graduating Becton in 2007 and attending Montclair State University for broadcasting and television production, Phil eventually got a job at GMA where he holds a very important role as a script coordinator.
About the Contributors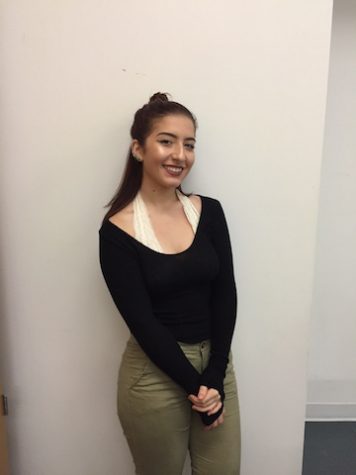 Gina Beneduci, Staff Writer





Gina Beneduci is a senior at Becton Regional High School. Starbucks barista by night, Gina is passionate about art and loves to draw as often...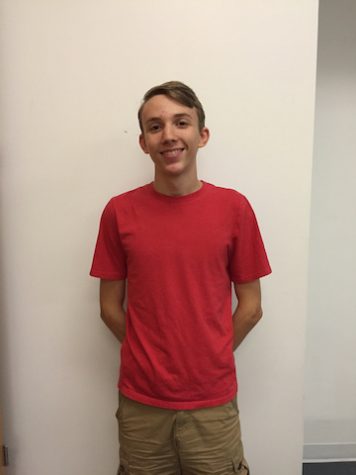 Ryan Strauss, Staff Writer
Ryan Strauss is a senior honor student at Becton. He has a rigorous schedule and works hard to maintain both his academics and his extracurricular activities....