New Horticulture Club introduces students to gardening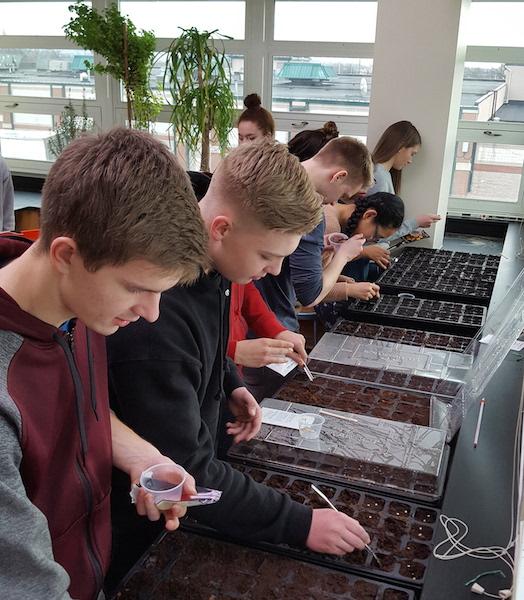 The Horticultural Club is sprouting into a large group of interested students under the supervision of Science Teacher Mr. D'Alia. The new Becton club was specifically created for students who are interested in learning how to maintain a healthy garden.
Mr. D'Alia has been excited with the emergence of this after school activity that is specifically teaching students how to work with their hands, and so far, the adviser has taught teens how to properly maintain soil and how to plant seeds with the right amount of care. As of now, the club has planted basil and tomato seeds in the greenhouse located in Mr. D'Alia's classroom.
Senior Eunice Hwang stated, "I want to learn how to plant and even grow my own garden at home. Now we're growing sunflowers and possibly petunias in hopes of selling them. I also hope we grow scallions."
"I'm so glad that these kids are so interested in gardening and that we have a club for it. Hopefully, we can be successful enough to keep this going for years on end," said Mr. D'Alia. 
"
I'm so glad that these kids are so interested in gardening…"
— Mr. D'Alia
Due to the Horticultural Club starting just this year, most of the equipment and supplies have been paid for by the adviser and participating members. Together, they have bought essentials such as tools, flowering pots, containers, and even packets of seeds. In recent meetings, fundraising for the club has been discussed with thoughts of selling the produce grown to the culinary teacher, Mrs. Marut, along with selling flowers the club has grown to students around holidays such as Valentine's Day and Mother's Day. Another idea to fundraise money is to hold a bake sale, but selling produce and flowers seems to be more popular with the group.
"This is one of the few clubs that I am actually interested in. I'm pretty glad that this became a club since my mom gardens at home and it looks kind of interesting. We definitely need more clubs like this that incorporate more useful skills such as gardening," said Junior Konrad Messyasz.
About the Contributor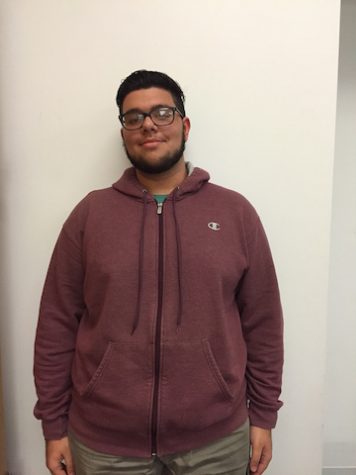 Patrick Cao, Editor
As a former Journalism I and II student, Senior Patrick Cao is an editor for the Cat's Eye View. Being his third year writing for the Cat's Eye View,...