Forensics class to solve mock assault investigation
Hang on for a minute...we're trying to find some more stories you might like.
Science Instructor Mrs. Mackanin, along with her forensics class, is starting off the new year with a project that will mimic a real-life assault investigation.
"Students are learning how to solve a crime during an in-depth investigation by studying hair evidence that shows race, gender, and whether or not it is a human's or animal's hair," the science teacher said. They have been working with microscopes in class to study hair, so the students will be using this knowledge to work on the assignment.
The project will require those who are enrolled in the forensics class to look at strands of different teacher's hair to find evidence for the 'crimes' they committed. Each teacher has been labeled as guilty for being involved in an assault in some way, and it will be the students' responsibility to find out who is responsible for each action. 'Wanted' posters of different faculty members will also be posted around the high school.
Mrs. Mackanin has been researching forensic studies since last year for this activity. This year, she said that she has ideas that will make it "stronger and better".
"I want students to be able to learn how to use good questioning techniques as investigators to be able to study forensic evidence correctly," stated Mrs. Mackanin.
"I plan to improve it little by little each year. This is a project I really think the students will enjoy," she added.
Students in her forensic class are thrilled to be engaged in this project and be able to identify a suspect's hair.
"It's interesting to be a part of this because I feel like I'm learning something new," Junior Justina Cabezas said. She wanted to be involved considering she is very interested in forensics and crime scenes.
"I'm actually looking forward to this project," said Senior Anna Cioce.

About the Contributors
Jana Christiano, Staff Writer





Jana Christiano is 16 years old and is a junior at Becton Regional High School. Jana enjoys hanging out with her friends and family during her...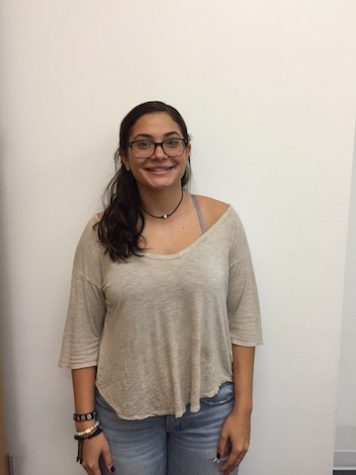 Jessica Coleman, Staff Writer
Jessica Coleman is a junior at Becton. She enjoys watching Bob's Burgers and sleeping. She likes to hangout with friends and her dog. She also enjoys...