Becton Boys Tennis Season Preview
The year of 2016 brings Becton's tennis players together, with many new athletes entering this year's spring sport.
Becton's Boys Tennis Team began the season with a 0-5 record and a total of ten players. Players on the team who play in 1v1 matches are known as "singles" players while those who play in 2v2 matches are known as "doubles" players. The team's doubles pairs include freshman Sejdin Sulejmanoski with freshman Joe Knoll, freshman Brian Tapia with freshman Gene Lee, and junior Yousef Hammouda with junior Amir Hassan. Singles players include sophomore Carlos Alburez, freshman Tenzin Kalsang and both captains, sophomores Roy Santos and Steven DeMatteo.
With many having never played tennis before, Mr. Symms, a teacher at Becton and team coach, says, "With a young team, you look to build the program from scratch. Having a young team, to me, means there is a lot of room for improvement and growth. Most of the team have never played tennis and I am very pleased so far with their progress." Mr. Symms states his goals for the season are to beat last year's records and improve the skills of all players.
The team's captains are satisfied with this year's lineup. Returning player, captain Steven Dematteo, has played for Becton tennis his entire high school career and is one of few veteran players on the team. He states, "I'm pretty happy with the players this year, I'm just hoping for a win next game to make our practice worth it." Coach Symms states "Having two returning players of whom are my captains helps. The captains assist in coaching the younger team members and help their knowledge and playing skills improve." Overall, the tennis team is a tightly knit family of players, helping each other grow.
Mr. Symms has been playing tennis all throughout his childhood, high school, and college career. "I started playing and taught myself how to play tennis. One day when I was about eight years old I actually found an old wooden racquet in the garbage can by my public courts. I picked it up and just taught myself how to play, I never had a tennis lesson in the years I had been playing." The self-taught coach passes on his experience "to coach the younger players who are on the team that never played before as well as improving the skill set of the existing players."
As you can see, the Boys Tennis Team considers themselves a family. Despite their record, the team will continue to pursue improvement. The coach and players are willing to push themselves the entire duration of the season and will not let any losses define their season.
About the Writer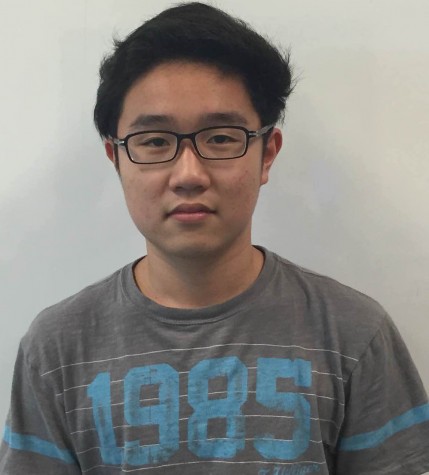 Austin Kim, Staff Writer
Austin is a sophomore at Becton. He enjoys watching and playing soccer. His favorite soccer teams are D.C. United and Manchester City. He and his friends...