June Student of the Month: Zuzanna Gozdz
One of Becton Regional High School's June Student of the Months is Senior Zuzanna Gozdz! The path to this accomplishment was led by her many extracurricular activities, Honors and AP classes, and support from her friends and family, as she explains. Despite this, she recalls her surprise, "I always hoped for it and was definitely shocked to have been chosen! My family members are my biggest supporters and are definitely very proud."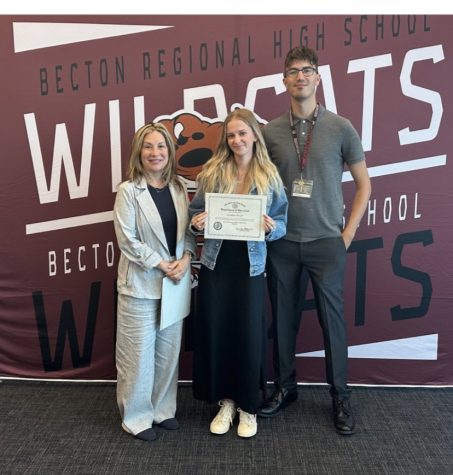 Gozdz's school life has been packed, even since her freshman year, where she was taking Biology Honors and Geometry Honors. This led on to her taking Algebra 2 Honors and Chemistry Honors in her sophomore year, AP Physics, Anatomy and Physiology, and Pre Calc Honors in her junior year, and finally, AP Bio and AP Calc in her senior year. Alongside all of these hefty classes, Gozdz has been a part of Student Council, Key Club, National Honors Society, PAW Club, and Horticulture Club throughout her high school career. This amount of extracurriculars and classes could be overwhelming, but Gozdz's Biology teacher, Mrs. Dana Muniz, attests, "She's a joy to have in class. Extremely responsible, hard-working, and always completes her assignments. Very driven, I would say," and, with a laugh, "If I am absent, I would give her the substitute plans to hand out." Mr. Joseph Malyack, Gozdz's Mathematics teacher, had similar things to say, "One of the brightest and kindest student's I've had the pleasure of teaching. On top of her work in the classroom and always willing to help others when they need it."
Gozdz believes that it is important to socialize and make friends throughout high school. "Definitely reach out to different people in high school and make the best of your time because it will fly by," she informs, "They always tell you how fast it is going to go by but you never believe it until you turn your head and you're already a senior. Join clubs and make many friends!"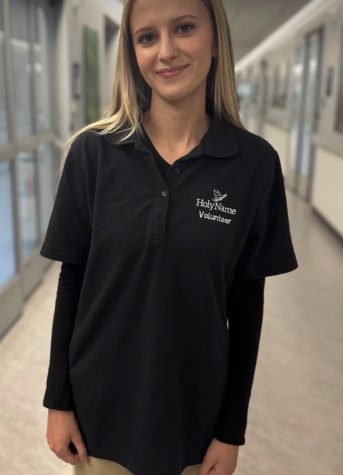 Gozdz's future is certainly going to be exciting. She is committed to Montclair State University as a Nursing Major. To prepare for this, she has been taking an internship at Holy Name Hospital on the oncologist floor. An oncologist doctor specializes in identifying and treating cancer. "After college, I plan on taking the NCLEX and starting a job at the hospital as an ICU nurse. After two years, the plan is to get into Anesthesia school and hopefully become a Nurse Anesthetist." The 'NCLEX' stands for National Council Licensure Examination. It is a test required for nursing graduates to be registered as an official nurse within the United States and Canada. Gozdz five-year-plan seems to be almost completely fleshed out!
Described by Dr. Sforza as, "kind, caring, and empathetic," Becton congratulates Gozdz on this feat, and could not think of a better student to close off the 2022-2023 year of Student of the Month awards!
About the Contributor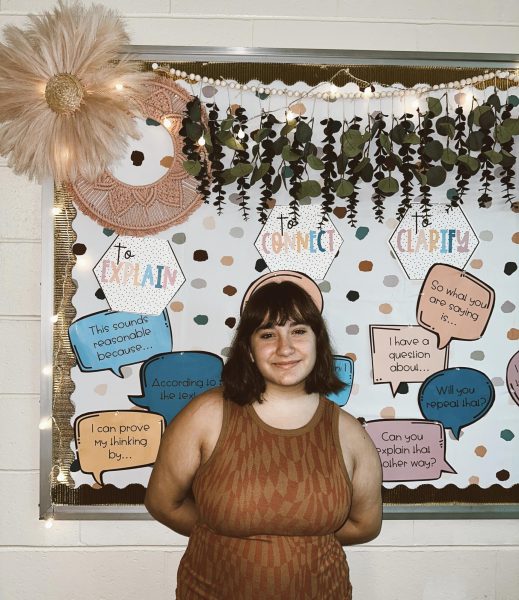 Julia Bubendorf, Co-Editor in Chief
Julia Bubendorf is a junior at Becton Regional High School and this is her second year in the Cat's Eye View. Bubendorf is also part of the GSA (gay-straight...