Penn Model Congress 2023
On March 23, 2023, to March 26, 2023, Becton's Nearly Famous Debate Team attended yet another Model C, this time participating in UPenn Model Congress. Supervised by Bill Carr, thirteen students on the debate team headed to their final Model Congress of the year, and for some, the final Model Congress of their high school years. After four years of debate, Becton Seniors, Kyla Groh, Damon Foster, Adrianna McClain, and Lucas Chen, attend The University of Pennsylvania for their first and last Model Congress at UPenn. Members of the debate team who have participated in model congress throughout the season learned many valuable lessons while also enjoying themselves in a new city.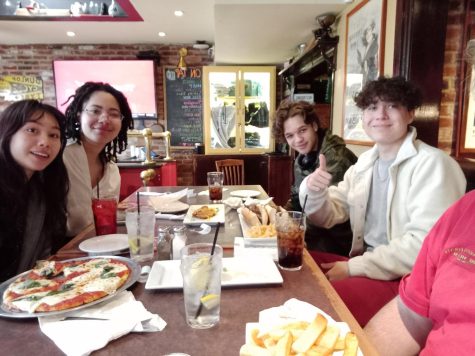 Compared to other model congress trips the Becton Debate team has participated in, including Harvard and Yale, UPenn is formatted differently. Delegates are initially asked to construct a bill based on their chosen committee. This bill can include ideas the author may think would benefit their given jurisdiction by creating a strong, reasonable solution. Delegates are given the task to try to pass their written bill in their committee, getting it through full sessions, and hopefully getting it passed by the President's cabinet. Officials of the conference will also give out awards to the delegates they believe contributed to the discussions of their committee and full house. Yet again, Becton sophomore, Robert Polanco, won another honorable mention award at the end of the conference. The whole idea of the congress is for students to imitate the roles of congressmen and build their own sensible set of rules and laws. By the end of the congress, students will learn more about the structure of the government including respected procedures and rules followed in real life.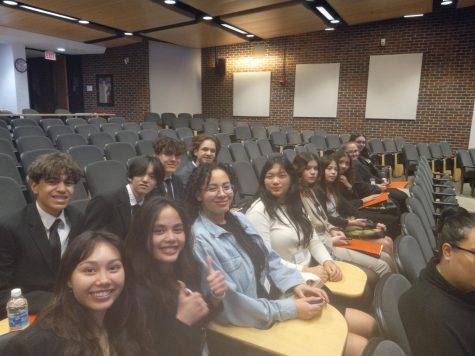 As a result, many students decide to participate in multiple Model Congresses throughout their high school years in order to better understand the structure of government, learn more about public speaking, and be able to travel to new places around the country. Model Congresses offer students a fun way to learn, while also given the chance to explore a new city with friends made along the way. Specifically, UPenn gave students a lot of free time throughout the conference. Becton Senior, Kyla Groh, has attended many conferences in the past, and after attending UPenn for the first time, she states, "My Model Congress experience is definitely a highlight in my high school years. I am so grateful that I got to make memories and grow closer to my friends, while simultaneously expanding my education and improving my communication skills in Model Congress." Groh goes on to describe her personal experience at UPenn, she talks about how she enjoyed the privileges the delegates were given while being able to maintain a helpful balance between leisure and fun.
As someone who has attended conferences in the past and even attended UPenn this year, I can agree with the claim Model Congress does well in molding students into sophisticated young adults with set goals and determination. From my experience, attending conferences teaches you how to conversate with other students with the same passions and ideas as you. I believe being able to go outside of your comfort zone and exchange different opinions to find a middle ground with other intelligent, driven students will give you experiences that will stick with you throughout your life.
About the Contributor
Kimi Tampadong, Staff Writer
The Cat's Eye View welcomes the newest member Kimi Tampadong! She is a sophomore at Becton Regional High School. As a writer, she hopes to gain a new...