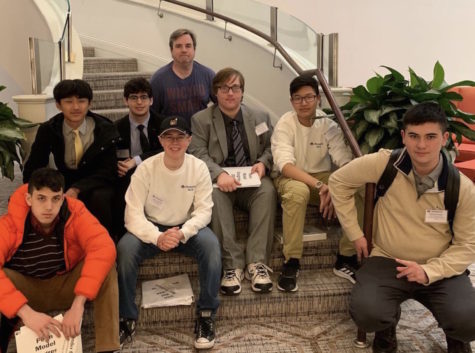 Jenny Marcinkowski, Lead Editor: District Initiatives & Community Affairs

April 4, 2019
Becton Regional High School's debate members joined roughly 750 students from across the nation to participate in the 22nd annual Penn Model Congress held during the last week in March. Sophomore Blaze Grabowski took home a Best Delegate in Full Session award in addition to Honorable Mention in...
Konrad Messyasz, Staff Writer

November 21, 2017
This year's Becton Debate Team is comprised of 24 members in total with nine members competing at the varsity level and 15 participants at the junior varsity level, which includes three varsity judges and three trainee judges. The freshmen who joined this year are Aleksander Chernaev, Tenzin Jorden,...