Becton 2023 Spring Sports Are in Full Swing, Sprint, and Serve!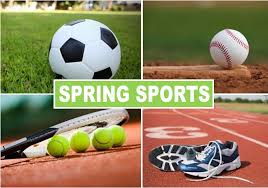 With Winter Sports at a close, many athletes are ready to head into the Spring Sports season. Softball, Baseball, Boys Tennis and Spring Track and Field are some of the great Spring athletic opportunities that students have to choose from and participate in, during the upcoming months. Most Spring Sports have started just around the end of February and will take students through to early May. This Spring, both Mckenzie and Riggin Field in East Rutherford will be used as home fields for the Becton Wildcats for the aforementioned activities.
Numerous interviews with coaches from the spring teams will be featured in this article for a more in depth look at what the Spring Sports Season has to offer. Students, staff and administration work hard every year to make sure that Becton Athletics are the best they can be, and surely the 2023 season will not be very different.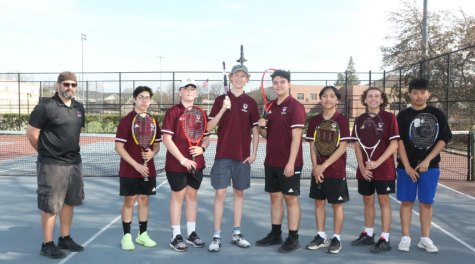 Boys Tennis Coach, Mr. Damien Daniello, is excited about the upcoming season for the Boys team this spring. Daniello started his coaching career in 2002 as a football and baseball coach. After a few seasons of coaching baseball, he made the switch to coaching girls' lacrosse. When he started teaching at Becton, the girls' tennis coaching position was available, he said, "I was eager to take over the program, even though I had little experience with the sport". This will be Daniello's third season as the head coach for both the girls' and boys' teams in the fall and spring. Daniello is especially excited about seeing how much the returning players have improved and working with all of the new players that joined this season. Some of his goals for the upcoming season are to be more competitive than the previous season and have a consistent JV program that will improve the team overall this season, and in the future.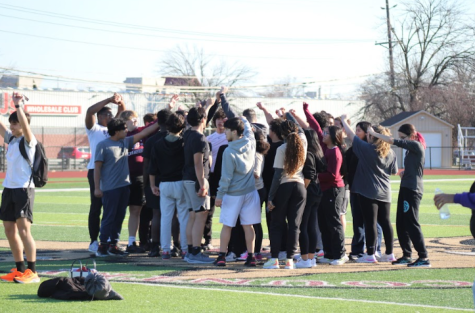 Track and Field is ready to start up again just shortly after the first ever indoor Winter Season. Second year Head Coach, Mr. David Dorsey, has nothing but optimism for the upcoming season. He gives much credit to his athletes stating, "This is such a great group of athletes to coach that they make my job not only easy, but the best in the whole wide world". One major difference from this season to last is the new additions to the coaching staff. The team welcomes Coach DiBona with the Jumps Squad, Coach Babbini at Pole Vault, Coach Woyce with the Distance Squad, and Coach Bayersdorfer with the Hurdlers. Dorsey explains that, "Together, this dynamic League of Coaches can propel the Wildcats to lofty heights." The addition of Maywood students has also propelled the program greatly, as there are 64 Maywood athletes expressing interest in joining the program. Additionally, Coach Quinn Geraghty, who coaches Boy's Spring Track and Field, shares a similar positive outlook on the season, looking forward to coaching the sport he loves and working with an excellent group of athletes who want to improve day in and day out. Geraghty has extensive knowledge of the sport as he was the Head Cross Country Coach and Assistant Track Coach at Wood-Ridge High School for the 2019 and 2020 seasons in addition to becoming the assistant Cross-Country Coach at Leonia High School in 2021, just before the Spring of 2022 where he was hired as the Boys Head Track Coach here at Becton. Not only has Geraghty just coached, but he has also worked with numerous events and also spent years as a NJSIAA certified track and field official. All in all, the Track and Field coaches are looking forward to a great season with hard work, learning new skills, being a team player and overall having fun. Geraghty states, "Track and Field is a hard physical sport where student athletes can test their limits and improve themselves as people and athletes."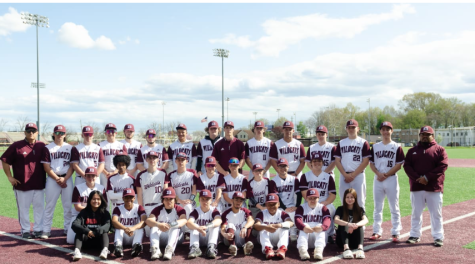 Spring Sports also means the return of Baseball and Softball. Head Baseball Coach, Mr. Michael Lind, is ready to achieve great things this season both on and off the field. Lind's experience is not limited to his career in college but extends to his past roles at Frazier Baseball Academy and Sportika Baseball Academy as well as Middletown High School North as a Varsity Assistant. With Lind's years of experience in combination with assistance from Mr. Maucione and Mr. Hoagland, the team is sure to grow and achieve great things this 2023 season. Lind explains that this year one of his main focuses is discipline and dedication. He explained that this season's attitude will play a major factor in the team, and athletes need to know that practice is a time to put their best foot forward and work hard. Lind said, "We want players that want to be there." He also notes that roles and assignments will be another major factor to the team. Furthermore, one aspect that Lind had very strong feelings about was having a student-athlete mindset, with emphasis on the student coming first. He explains that grades are of utmost importance and that work off the field is just as important as your work on the field. The impact of Maywood students can also be seen throughout the baseball team. Baseball specifically has seen a growth in the program, with the addition of a new J.V team last year and hopes for a new freshman program next year. One major goal for the upcoming season includes winning the division. Lind insightfully adds that one of the main focuses for the team is being "Better than yesterday, last practice, and last game." Lind leaves the interview with a quote, "Hum Now".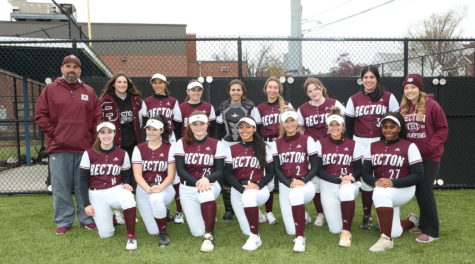 In addition to Baseball Season picking up, Softball is just around the corner as well. Head coach Joseph Coffaro has been coaching softball for over 15 years. He started out as an Assistant Coach at Pequannock High School, was a part of 4 Morris County Titles, Sectional Titles and a State Championship. Coffaro then became the Head Coach at Weehawken for 5 years. This will mark his 4th year at Becton as the Head Coach, where just last year he received his 100th career win as a Head Coach between Weehawken and Becton. This season brings a rebuild for the program. Coffaro explained that last season the team had veteran players for a few years and this season there are only 5 returning varsity players. He notes, "Hopefully as the season goes along, we will definitely mature as a team." The program has also had a boost from incoming Maywood students. The girls' team has gone from a Group 1 to a Group 2 school because of the number of students here at Becton. Coffaro adds that the team has a strong work ethic and has created a culture as a competitive program that competes at a high level. Coach Coffaro notes that he is looking forward to competing in the Conference as well as the County and State Tournaments, and surely fans and students are looking forward to watching them go out strong this Spring! To keep up with girls' softball this season you can follow them on twitter @SoftballBecton for more updates and information!
Good luck to all Spring Wildcat athletes! Staff, students, friends and families will be cheering you on and supporting you not only on the field, but off the field as well!
About the Contributor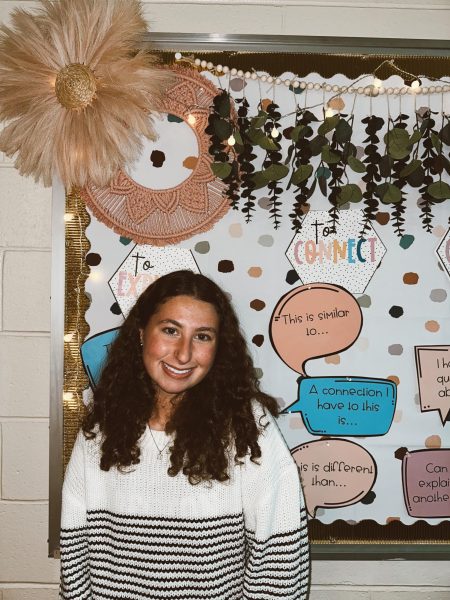 Olivia Busa, Co-Editor in Chief
Olivia Busa has joined The Cat's Eye View staff for her junior year at Becton Regional! Excited to write about events happening in the school community,...