October Student of the Month: Tenzin Yiga
Tenzin Yiga has achieved the excellence of being named Becton's Student of the Month for the month of October! She expresses her gratitude, "I feel so extremely grateful to be nominated as the October Student of the Month. Not only does this recognition reflect the work that I have done throughout high school but, it reflects all of the contributions that my teachers, counselors, and those who have helped me get me to where I am. It is an honor to be selected and I want to thank my family and friends for always supporting me in and outside of school." With her exceptional resume, alongside her outstanding grades, it is no surprise that Yiga is being named October Student of the Month!
Yiga's schedule consists of AP Literature and Composition, AP Biology, AP Calculus, Spanish 4 Honors, and AP European History. She is active in the Student Council as the President, a Student Representative on the Board of Education, President of the National Honor Society, and a member of the Spanish and Math Honors Societies. She is a full-time varsity student-athlete on the Girls' Tennis, Basketball, and Track teams–Captain of both the Tennis and Track teams– and is a participant on Varsity Debate and Model Congress since her freshman year of high school. Some clubs she partakes in are Key Club, Math League, Girls Helping Girls, Images Magazine, the Environmental Club, Paw Club, GSA, and the Chess Club. Clearly, Yiga is truly a hardworking member of the community.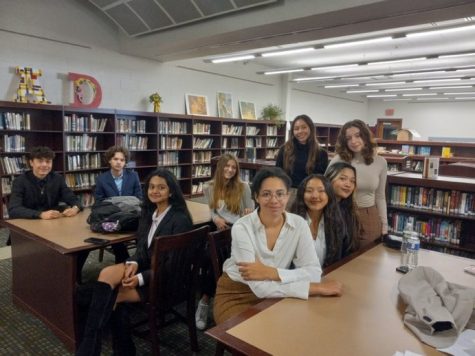 Long-time history teacher Bill Carr validates Yiga's character within the classroom. Knowing her for all four years of high school, he describes her as "disciplined, determined, and mature." Her best attribute is her astounding ability to write, and her leadership qualities. She is the perfect candidate because of her strength in her schedule. Yiga is able to rotate her schedule with rigorous courses and is still able to maintain remarkable grades. Carr indicates, "She has become an accomplished debater in Competitive Debate and Model Congress." 
In her free time, Yiga can be found working for a non-profit organization that she started in the summer of 2021. The organization is called Students for a Free Tibet (SFT); a global grassroots network of students and activists working in solidarity with the Tibetan people for human rights and freedom. SFT uses education, advocacy, and non-violent direct action with the goal of achieving Tibetan liberation. Outside of her advocacy and political work, she enjoys reading, playing tennis, hanging out with her friends, and traveling. Yiga communicates her greatest achievement, "I would see my biggest accomplishment has definitely been establishing my chapter of a non-profit. Through this chapter, I have been able to travel throughout the U.S. all the way to Germany and meet other passionate people who are dedicated to activism. I've gotten to speak to many important people in government and help train other young activists in advocating for the Tibetan cause."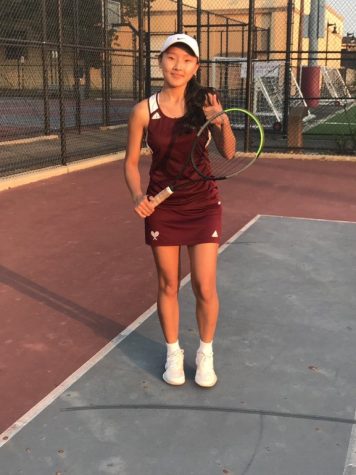 As for future plans, Yiga is excited for a new environment and meeting new people. She definitely looks forward to the next chapter of her life. She is currently in the process of applying to college and hopes to attend college in a city, hopefully– New York. Yiga wants to major in political science with a concentration in human rights and pursue human rights law with that background. Thus, Yiga's ambitions for her future have no limit. She conveys her appreciation, "I want to thank all the people in my life who have shaped me into the person I am today and for their constant support and encouragement. To my friends and family, you are my biggest inspiration and who I hope to make the proudest." Becton applauds Yiga for all her hard work and dedication within the community and in her personal life. Congratulations to none other than Tenzin Yiga! 
About the Contributor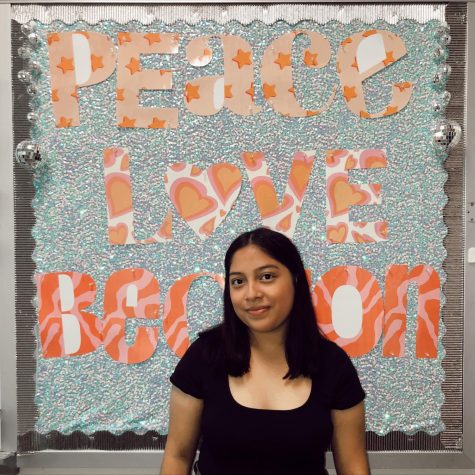 Victoria Hernandez Garcia, Co-Editor in Chief
Victoria Hernandez Garcia is coming back for her second year as part of Becton's Cat's Eye View! She is a junior at Becton Regional and originally joined...