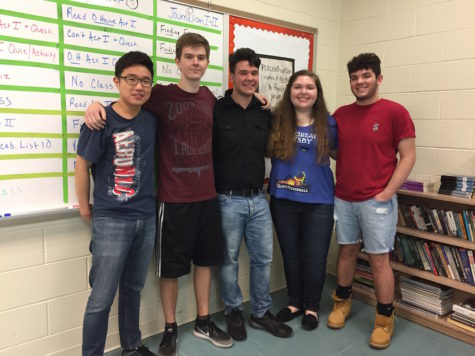 Savannah Jones and Matthew Krieger
April 30, 2017
Filed under News
A handful of Becton juniors have been chosen to attend this year's American Legion Auxiliary Girls State and American Legion Jersey Boys State, which will take place in June. Juniors Victoria Gramlich, Victoria Gatopoulos, and Ashley Konopka have been honored with the opportunity to attend the American...
Sarah Tawfeek, Staff Writer
January 15, 2017
Filed under News
Grease, the famous 1978 romantic comedy musical, is being brought to Becton at the beginning of March, and the cast of the play will star Junior Victoria Gatopoulos as Sandy Dumbrowski and Junior Tyler Koch as Danny Zuko. "We're doing Grease, which is a classic musical and a lot of high schools...