Becton 'Grease' production to star Gatopoulos, Koch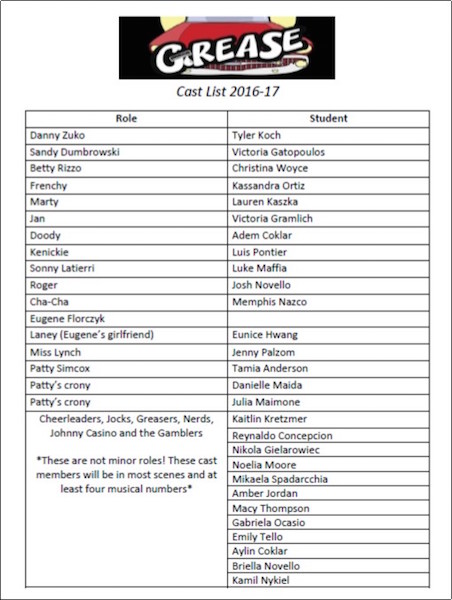 Grease, the famous 1978 romantic comedy musical, is being brought to Becton at the beginning of March, and the cast of the play will star Junior Victoria Gatopoulos as Sandy Dumbrowski and Junior Tyler Koch as Danny Zuko.
"We're doing Grease, which is a classic musical and a lot of high schools do it because it's easy to do," stated Victoria. "It's fun," she added.
When discussing her character, Victoria shared that Sandy has more personality in the Becton script than in the movie. Tyler shared that it is a dream role to play Danny Zuko.
In terms of their appearance in the play, both Victoria and Tyler admit to having to change themselves in order to fit their character's description.
Tyler said, "I'm growing out my hair and I'm trying to be in shape to fit my character," while Victoria stated that her difficulty lies in the fact that in general, she is pretty loud and rambunctious and Sandy is not like that at all.
Victoria and Tyler shared that some songs that will be featured within the play are Summer Nights, Grease Lightning, Sandy and Hopelessly Devoted to You. Of the given songs, Victoria admitted that the hardest one to work with would be Hopelessly Devoted to You.
"It's not an easy song to sing, but it's one of the more famous ones, so I like it a lot," said Victoria.
Both lead cast members remain appreciative of their castmates and all the work with which they have put forward in order to make the play possible. During rehearsals, all cast members work together to not only improve the production of the play but to also strengthen their relationships with one another.
Victoria believes that the students and staff of Becton, as well as others, should see the play to support the Becton students for their hard work. "The experience will take viewers to a different decade, the fifties, and will allow people to enjoy their night out," she added.
Though ticket prices and show times have not yet been revealed, the musical will be presented Friday, March 3 and Saturday, March 4.
"Good luck to my fellow castmates!" exclaimed Tyler Koch.
About the Writer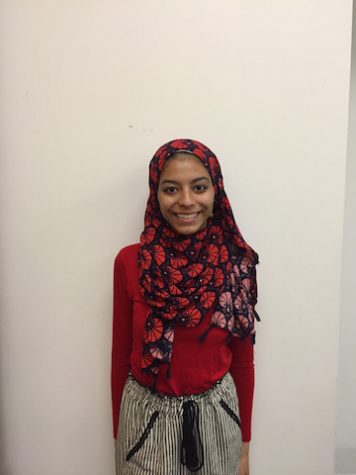 Sarah Tawfeek, Staff Writer
Sarah Tawfeek is a hardworking, creative individual. During her free time, one can find her reading, writing, and blogging about her favorite novels or...