Jenny Marcinkowski, Lead Editor: District Initiatives & Community Affairs

October 25, 2019
"In hindsight, it was a cultural exchange," said Assistant Principal Mr. Bononno about Becton's hosting of delegates from Hangzhou, China on October 9, 2019. The visitors included Commissioner of Education for the province of Zhejiang, as well as other educators from China who seek to explore ...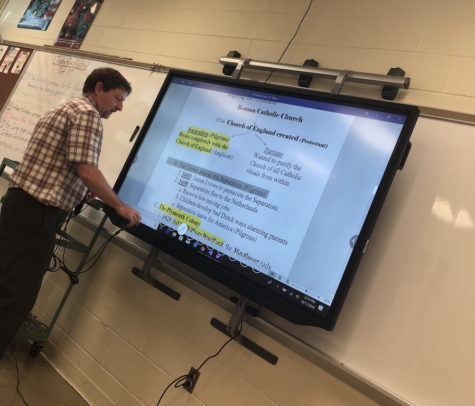 Jaylen Nuila, Staff Writer

October 25, 2018
Starting this school year, Becton Regional High School has introduced 75-inch InFocus JTouch touchscreen displays in seven classrooms to continue to enhance student learning. The JTouch screens offer features such as wireless casting from any device and responsive capacitive touch technology. Since...