Becton Debate Team successfully participates in Penn Model Congress
The Becton Debate Team visited the University of Pennsylvania to compete against 600 students from over 40 schools at its twenty-first high school conference from March 22 to 25.
During the conference, all three Becton seniors had their bills pass out of the committee, and Freshman Blaze Grabowski was awarded Honorable Mention Delegate in the Green House out of approximately 100 student participants.
Senior Natalie Parades said, "Model Congress was fun. I got to participate in a simulation of Congress, and it was really great." Natalie's bill passed with 14 supporting, 2 opposing and 2 abstaining.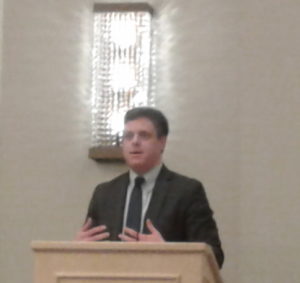 This Model Congress had an overall similar format to Yale Model Congress that the Becton Debate Team attended from Nov. 30 through Dec. 3. "The idea is try to be consistent as you can," said Debate Coach Mr. Carr.
"It [Penn Model Congress] was a very good experience. I'm just happy that they did as well as they did, and we're hoping to increase the numbers next year," he added.
Penn Model Congress is a pseudo-congress that reenacts what happens in the United States Congress. The idea behind the annual event is to teach students to be more politically conscious by having them create bills in a simulated congressional setting. Participants are expected to do extensive research before the conference and debate their bill for about 30 to 45 minutes with the other delegates.