Freshman Frezzo proves fierce on the mat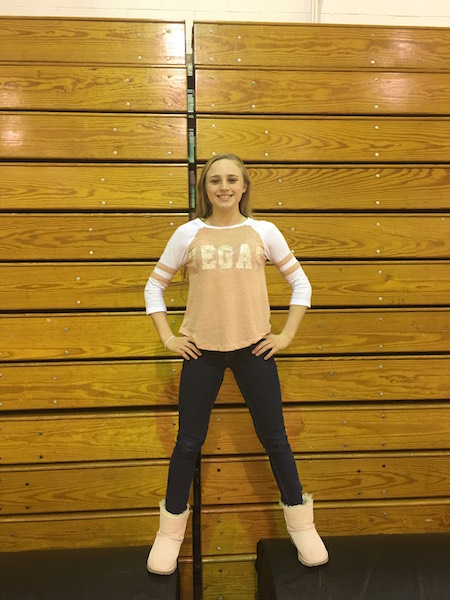 Becton's only female wrestler, Freshman Izabella Frezzo, has made her mark with an impressive record of 16-2.
Izabella was first introduced to combat sports at the age of two by her father. Furthermore, she was 7.5 years old when she started participating in Brazilian Jiu-Jitsu and 14 when she began wrestling.
As far as accolades go, the Becton wrestler won the IBJJF Championship (International Brazilian Jiu-Jitsu Federation) and has been declared a Juvenile Pan American Champion four times. IBJJF is known for holding some of the largest Brazilian Jiu-Jitsu competitions around the world.
"Wrestling is really going to help prepare and give Izzy an edge for the Pan American Championship that takes place at the end of February," stated Head Wrestling Coach Mr. Settembrino. Mr. Settembrino also added that Izabella is a great example of someone using wrestling to make her better at another sport. "I think all Becton athletes should play multiple sports to increase their athleticism," he stated.
In addition to the multiple Jiu-Jitsu championships, Izabella has also won the Girls Wrestling State Championship two times. She noted that doing Jiu-Jitsu helped her somewhat, but there are a lot of differences between the two contact sports.
Senior Captain Carlos Mercado said, "She's a hard worker; every day she gives it her all in practice. She's one of the toughest people I know." Junior Wrestler Hamza Chah added, "She is very focused, and although female, we treat her like every other wrestler in the room." "They treat her like a wrestler on the mat and a lady off the mat," stated Mr. Settembrino.
Furthermore, the athlete has wrestled recreationally as well but has mentioned that wrestling at the high school level is different. "You have to be here every day and give one hundred percent, and I'm the smallest, so it is harder to keep up," she said.
Izabella explained that in the beginning of her wrestling career, it was hard for her as a female because it was difficult for the members of the recreational program to accept a girl on the team, but in high school, she found that she was welcomed a lot more quickly.