Becton Debate Team sees growth in size, experience
This year's Becton Debate Team is comprised of 24 members in total with nine members competing at the varsity level and 15 participants at the junior varsity level, which includes three varsity judges and three trainee judges.
The freshmen who joined this year are Aleksander Chernaev, Tenzin Jorden, Hunter Sefranek, Kaelyn Amodia, Michelle Balawender, Natalie Molino and Blaze Grabowski.
So far, Becton has debated against Fort Lee and Cresskill and are planning to compete against River Dell, Tenafly, Bergenfield and Bergen County Academies later this year.
The team will also be attending Model Congress at Yale University in December and at the University of Pennsylvania in March.
"We have had a couple of wins, an example being Kaelyn Amodia and Natalie Molino. They both won their first match recently, and the varsity team is also improving," stated Mr. Carr, adviser of the debate team.
Debate member Kaitlyn added, "Our first win was amazing. We were very confident before we competed, and we believe it paid off."
"Our opponents were very friendly, and we are thankful for the good sportsmanship," added Natalie.
One of the members and judges of the varsity team, GaHyun Yoo, has stated, "I feel that some of the top debaters are seniors Victoria Gatopoulos, Catherine Dinapoli, Victoria Gramlich and Rebecca Colette. They have exceeded in performance in previous years, and they are continuing that quality of performance this year."
Mr. Carr and the rest of the team are also fundraising throughout the year to help fund the debate team activities. The first fundraiser this year, Jean Day, has raised $300 dollars, and the ones that are currently active are Becton themed pop sockets for smartphones and a gift card raffle.
"I would like to thank Carlstadt Public Schoolteacher Mrs. Garrabrant for the eighth grade debate program, which currently has eight teams now, and I would like to thank our debate team for the hard work they have put in so far this year," Mr. Carr said.
About the Writer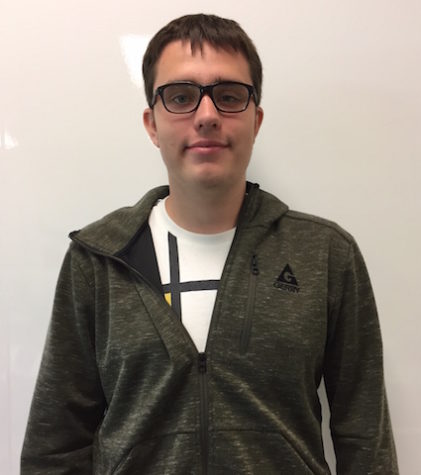 Konrad Messyasz, Staff Writer
Konrad is into drawing and making art and is able to effectively provide quality in that subject matter. He enjoys playing video games, and he is intrigued...