June Student of the Month: Amina Abada
June is here, bringing the 2022-2023 school year to a close! But, before we say goodbye, Becton congratulates Senior Amina Abada for her hard work this year– and through her duration at BRHS — earning her the spot of June Student of the Month.
Abada is an extremely well-rounded student– being involved in many sports and clubs as well as having leadership roles. Varsity Volleyball, Girls Helping Girls, Horticultural Club, Digital Arts club and PAWs club are only a few of Abada's extracurricular activities. She is also the President of the Multicultural Club, a Images Magazine Club Editor, a member of Math Honors Society and the Secretary of the National Honor Society. Not only is Abada extremely involved in extracurricular activities, as she excels academically in various AP and honors courses. Biology Honors, Chemistry Honors, AP Physics, AP Biology and AP Calculus are all classes on Abada's rigorous course list.
When asked how it felt to be named Student of the Month, Abada recalls a moment of shock and a little bit of terror. Initially, Abada felt a wave of fear come over her as she was called to guidance, but when she saw Guidance Counselor Mrs. Victoria De Santis holding the letter her fear soon turned to utter joy! Abada explains, "The title of June Student of the Month is an immense honor and privilege that I am extremely proud and grateful to receive. I'm deeply appreciative for the recognition of my hard work, commitment to my community, and achievements."
Looking back on her time at Becton, Abada recounts one of her favorite memories from high school being watching the 2022 FIFA World Cup. Everything from the decorated halls, to the fierce matches was nothing less than memorable for Abada. Abada specifically mentioned an event she helped organize for the Multi-Cultural Club in which they set up a viewing for the semi finals. Abada noted, "While we may have received a few sound complaints along the way, they were mere lighthearted reminders of the exhilaration that filled the air." Abada looks back at the memory fondly concluding, "The World Cup had an uncanny ability to unite people who passionately supported the same or different teams, sparking both friendly feuds and lifelong friendships. Tears of joy and disappointment were shed, heartfelt hugs were exchanged, and passionate arguments erupted, all creating an unforgettable tapestry of emotions. Without a doubt, those weeks were an extraordinary time, and I would give anything to relive those precious moments once more."
Looking forward, Abada plans to continue her academic journey at Montclair State University where she plans to pursue her passion for the medical field through Biology. Additionally, Abada has chosen to enroll in the pre-med track to further pursue her dream of becoming a doctor. She confidently adds, "At Montclair, I firmly believe that through my own efforts and determination to succeed, I will successfully be able to complete this important chapter of my life and find the path that best suits me and my ideals."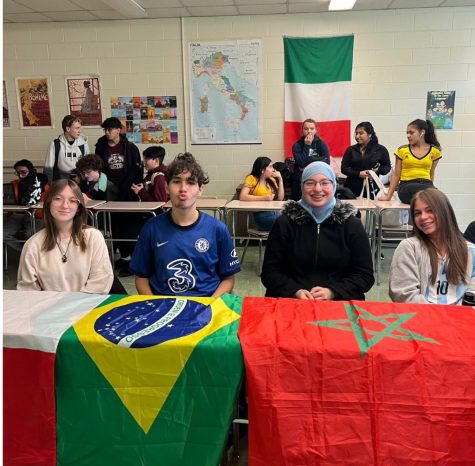 High school is a time of growth and reflection for all. The four years you spend in high school help you to learn more about yourself and ultimately those around you. As a senior, Abada insightfully gives the advice to incoming freshman and other high school students to, "embrace the journey by approaching each task with a focused stride. You must leave your comfort zone; it might be frightening, and it might not seem possible, but you have to go for it." To conclude, Abada writes, "When it doesn't work out, it's okay; make a new game plan, and view it from a different perspective. Also, use this time to have fun and take on new experiences that you might later regret you've never done."
Congratulations on your hard work and all your accomplishments Amina! Best of luck in your next chapter!
About the Contributor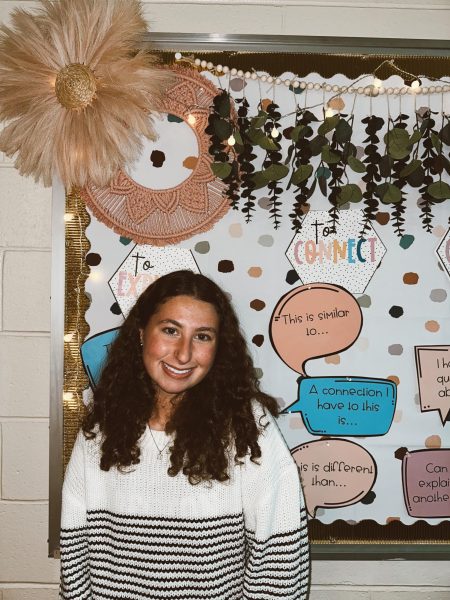 Olivia Busa, Co-Editor in Chief
Olivia Busa has joined The Cat's Eye View staff for her junior year at Becton Regional! Excited to write about events happening in the school community,...