Senior Commitment Day 2023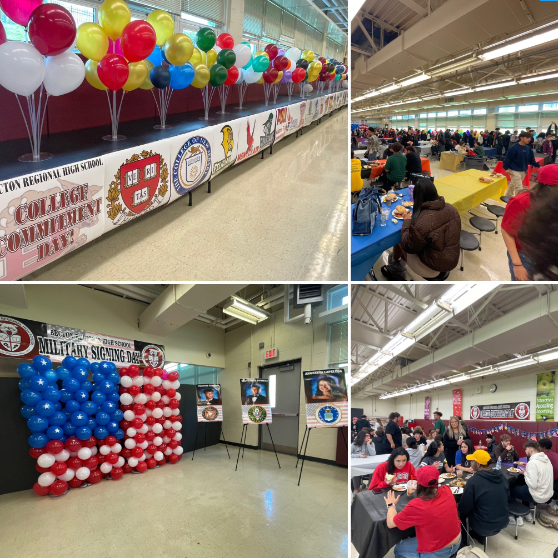 On May 1, 2023 Becton Regional took part in National Commitment Day, celebrating the class of 2023 taking the next step in their academic and professional careers! Phys. Ed. teacher, Ms. Jessica O'Driscoll, with the help of Pomptonian Food Services and the culinary department, put together an amazing commitment day that brought together the senior class and their outstanding achievements! Although this was only O'Driscolls second year of helping put the Senior commitment day together, it was outstanding, nonetheless.
The auxiliary cafeteria was decorated with tables that had the graduates' colleges printed on posters and bunches of balloons stood on each tabletop with colors to represent the colleges. In addition, students' senior portraits hung alongside their school flag which lined the walls of the cafeteria. Commitment day is dedicated to enjoying the end of one chapter and the start of another. Seniors eat, take pictures, and celebrate one another to the next chapter of their lives. Pomptonian provided most of the food, which included eggs, bacon, donuts, fruit, iced coffee, and regular coffee, and the culinary department provided cupcakes.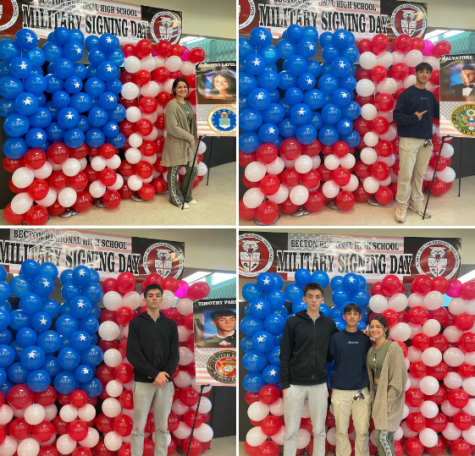 Across the graduating class, the students in all were committed to 25 different Colleges/Universities as well as 3 students going into the Military Branches– Timothy Farnham- US Marines, Salvatore Fonseca- US Army, Angelyna LaPelusa- US Air Force. Other colleges included: Harvard University, Ramapo College, The College of NJ, Montclair State University, Rowan University, Parisian Beauty Academy, Arizona State University, Rutgers University, and William Paterson University. Students going into the military are recognized in front of their classmates and administration and congratulated as well as wishing them luck. In the past, there have also been recruiters who came and had students do a signing day as well.
When asked what O'Driscolls favorite part about Commitment Day was, she explained, "I enjoy watching our Seniors celebrate with one another and enjoying the breakfast. The Seniors have several events throughout the year and this one is such an important one because this starts the journey to the next chapter in their lives. It is exciting to see where they are going and how excited they are for their future." Additionally, seniors Francine Velasco and Grace Padovano noted how they really enjoyed the Commitment day, and liked being able to share their special achievement with their friends.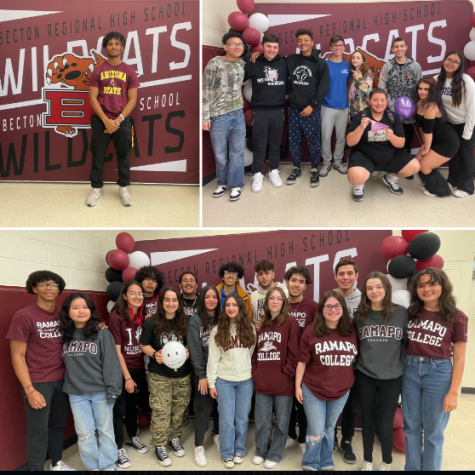 This is not the last event that seniors have to look forward to. On June 13 the senior breakfast will take place where the class of 2023 will receive their yearbooks as well as their cap and gowns. After that, Graduation on June 16 will mark the end of their Wildcat Careers and the start of their new journeys!
Best of luck to the Class of 2023! Congratulations!
About the Contributor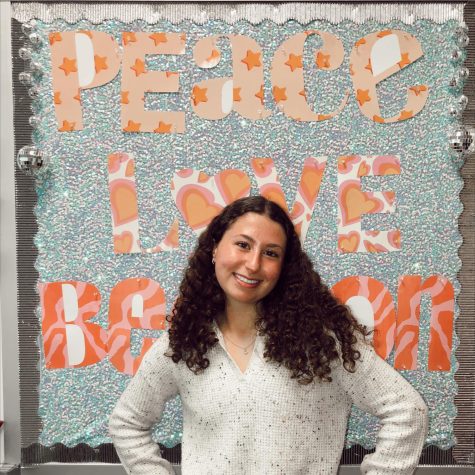 Olivia Busa, Co-Editor in Chief
Olivia Busa has joined The Cat's Eye View staff for her sophomore year at Becton Regional! Excited to write about events happening in the school community,...