Becton's First Annual Family Feud Game Show
On Tuesday, April 25, 2023, Becton's Math Honor Society held its first annual Family Feud event! Senior Adrianna McClain had suggested the idea and it was voted amongst other students. The money that was raised for the event went to the Math Honor Society funds to alleviate costs of other activities. The students of the Math Honor Society acted as stage crew and were responsible for running the show. Others randomly surveyed 100 Becton students to poll the statistics for each question asked, sold tickets and even participated in the event.
Host of the event–Mr. Malyack–says he had lots of fun hosting the event! "Having the community involved made the event the success it was!" he commented. He stated that there will definitely be more Becton game shows in the future!
With a total of 8 teams playing, the team 'The Mind Molders' took first place! Teachers David Dorsey, Quinn Garaghty, Rachel Lennon, Joe Woyce and Caitlin Lennox each won a $10 Panera gift card that. "In benevolence, each member of the Mind Molders turned their prize to the runner ups," Dorsey commented. The runner ups and first place student winners were the team 'The Buddies', a team including Mike Sorrentino, Kayla Frank, Segall Sanchez, Junnie Hwang and Jorel Williams.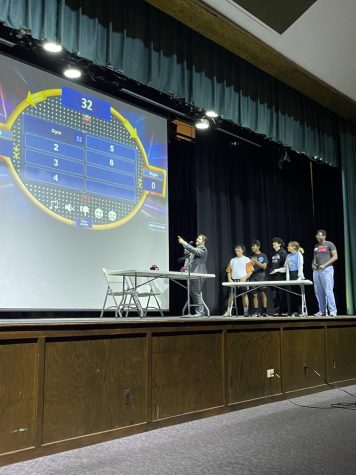 Audience member–Sophomore Adam Hassan–stated that this event was one of his favorites at Becton! He felt that having the students be able to interact so much during the game made it more enjoyable than other events. Sophomore Sophia Leston also agreed with him and stated that if this were to take place next year, she would definitely participate!
Mr. Malyack was extremely grateful to the Math Honor Society for their tremendous amount of help to make this happen! "Thank you to all who made this event possible and Survey Says: Go Wildcats!"
About the Contributor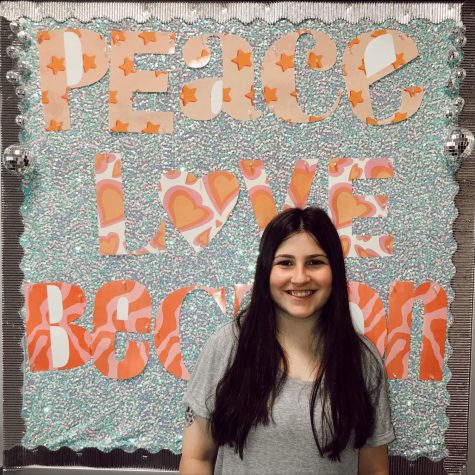 Rose Padovano, Staff Writer
Rose Padovano is entering her sophomore year of high school at Becton Regional. She is very excited about the upcoming school year and can not wait to...