Three-Time Best Selling Author Marc Hayford, to Present to Becton Regional High School Community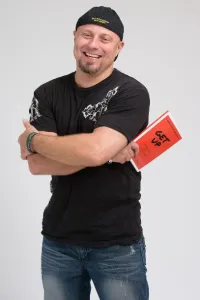 The Becton Regional High School District is pleased to announce that on Nov. 8, 2022, three-time selling author, inspirational speaker, entrepreneur, and US military veteran, Marc Hayford will be coming to discuss mindset, attitude, and positivity with teachers, staff, and students! Hayford believes that "attitude is everything, and perspective is powerful." His mission is "to showcase a higher vision of not what is probable, but what is possible." He understands the challenges that adolescence can pose and how to overcome the effects of facing a pandemic. Due to his thinking, he has been featured in various podcasts, radio platforms, and television programs, including "365 Days of Encouraging You to Attack Life."
The focus of this event will be to give the audience faith, and ambition at the start of his presentation. According to his website cited below, Hayford sheds advice, "have an audience leave with more hope, value, and inspiration than when they first arrived." This inspires students to strive for success in all aspects of their lives. Additionally, another acclaimed author, Shad Helmstetter, Ph.D., author of What to Say When You Talk to Yourself, recognizes Hayford, "Marc Hayford is gifted with a personal energy that he brings to life on every page of this tour-de-force of a book – a wonderful book that is both inspirational and instructional written in a clear, straight forward style. Hayford's message picks you up, motivates you, and never lets you go. If you have a day when you are not up to your best, pick up his book Get Up, open to any page and start reading. You will not be down for long." It is clear that he uses his platform to demonstrate a positive outlook on life and for the betterment of the younger generation. 
Adding on to Hayford's outstanding career and character, Ginger Rae Dunbar from Daily Local News validates, "Marc's honesty gives readers the encouragement to find their purpose or rediscover it and reminds us that we matter in life. He has a fun way of sharing stories that readers could relate to their own situations and learn to overcome." The way that he is able to communicate to a variety of audiences across the board illustrates the impact that he can make through social media and presentations. To learn more about Hayford and his message, visit his website and other social media platforms by clicking the sources below. 
For special press attendance and/or to photograph, or request an interview about the event, contact: Dario Sforza, Ed.D.
Website: https://marchayford.com. 
YouTube/Podcast: https://m.youtube.com/channel/UCHqnWylqc-EbsKQn3SiWCcQ/videos 
Instagram: https://www.instagram.com/marchayford/?utm_source=ig_profile_share&igshid=eywmw3pd6nad&fbclid=IwAR09xBbovSIx1eZif0pEAp92wF0hWK_jpoGEcEqhF_WOxDNH1M_gN8yIOXE
About the Contributor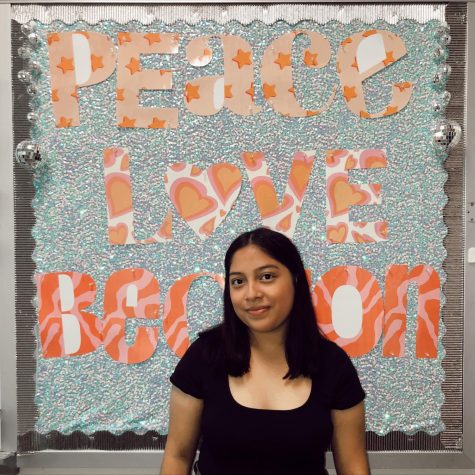 Victoria Hernandez Garcia, Co-Editor in Chief
Victoria Hernandez Garcia is coming back for her second year as part of Becton's Cat's Eye View! She is a junior at Becton Regional and originally joined...