Becton Inducts New Members to the World Language Honor Society!
The night of May 19, 2022, marked a special moment for many individuals. Becton held its annual Spanish/Italian Induction Ceremony for the incoming World Language inductees! This celebration occurs every year during the spring season hosted by Mrs. Sanchez, Mrs. Bonanno, and the World Language Teachers. It marks the beginning for those who have excelled in a foreign language and their promise to continue to bring people together through language. For one to become an inducted member, it is imperative to have accomplished the academic skill set of studying at least 3 years of a foreign language, 85 overall GPA, and 90 or above in their foreign language of choice. 
The organization and arrangements that go on behind the scenes are a critical part of the Induction Ceremony. The first step is to verify transcripts for each student. Mrs. Bonanno and Mrs. Sanchez create formal letters of acceptance and send them out along with invitations to parents, staff, and administration. Together, the pair goes on to create programs for the evening event. New inductees have to be registered in the Spanish National Database and Mrs. Sanchez has to create certificates of membership for them along with the ordering and deliverance of pins and/or medals. The custodial staff has to be informed of the setup of the stage and media center for the evening event. The department supervisor usually contacts food services and floral companies for refreshments and decorations. Clearly, a lot of work goes into representing the inductees in a special way. During the ceremony, both languages follow similar traditions. Students walk in with a procession song, recite a poem for motivation, light individual candles after the "Mother candle" has been lit to inspire them on their journeys, and take an oath to uphold and improve the foreign language they are currently studying.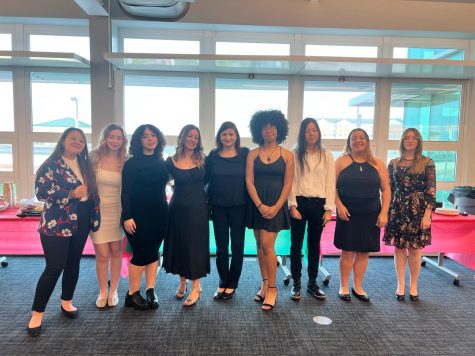 Becoming an inductee comes with challenges and opportunities. Although, continuing to a new foreign language may not always be easy, it can open up a more broad array of diversity and accomplishments. Becoming a World Language inductee means a person has worked hard and achieved outstanding grades in a language that is not their own. Mrs. Bonanno emphasizes the value of continuing to learn the language and the triumphs and victories that it can eventually lead to, "Students promise to continue to study Italian in the future and provide help to their peers in learning the language."
Mrs. Sanchez exemplifies how content she is with her students working hard to achieve new success in aspects of world language, "I am very proud of their hard work. As a bilingual person, I know it is not easy to learn and apply new concepts in appropriate ways at times when speaking and writing. Appreciation of a language that is not our own, or the one you grew up speaking, will have great rewards personally and professionally in due time. Please continue making yourself and Becton proud!" 
About the Contributor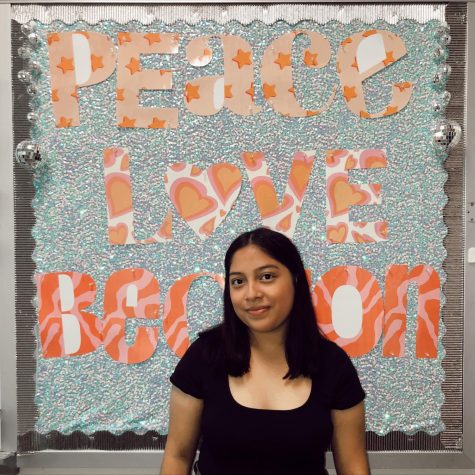 Victoria Hernandez Garcia, Co-Editor in Chief
Victoria Hernandez Garcia is coming back for her second year as part of Becton's Cat's Eye View! She is a junior at Becton Regional and originally joined...