March Student of the Month: Sebrina Castillo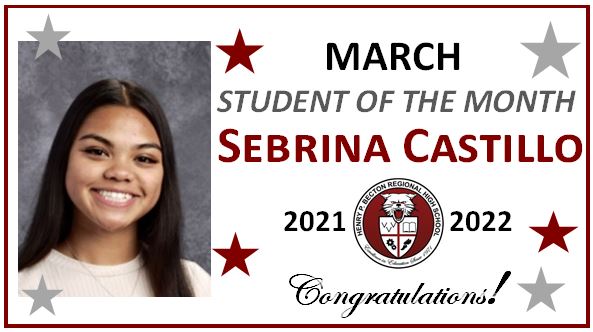 Sebrina Castillo, a senior student-athlete at Becton, is named March Student of the Month! Castillo is very involved in the sports and activities she is a member of such as taking part in student council, being vice president of the Key Club, and captain of the Volleyball team. Also known as this year's "Ms. Wildcat," she ran the student section, the Jungle, for the previous football season. Castillo presents herself with humbleness and gratitude as she accepts this stupendous award.
Continuing to be the gracious person she is, Castillo has made the courageous decision to serve in the United States Navy as a Master-At-Arms. She explains her choice, "… I am more of a hands-on learner. Although at the beginning of the year, college was still an option for me, I knew that I could still continue my education through the military." Castillo commends her family for the guidance of helping her choose a path, since some of her family members are enlisted in the military as well. She is looking forward to spending time with them before departing for boot camp training.
Castillo enjoys staying physically active through sports at Becton, specifically volleyball and basketball. Being captain of the volleyball team did not stop her from being the best teammate and player she could be. She demonstrates great leadership and strength in all aspects of the sports she plays.
Academically, Castillo is 24th out of 111 students at Becton with a GPA of 92 and achieves continuous honorable mention. Castillo engages in two college level dual enrollment classes, Anatomy and Physiology, and Pre-Calculus. Although her work load may be hefty, she uses her time wisely to ensure success in every class. She advises those in similar situations that, "finding balance within your routine is very helpful!" With the combination of 3 years of previous high school experience and mastering time management, Castillo is ready for the remainder of senior year.
One of her closest friends, Gina Cruz, reports the admirable qualities of Castillo. She commends her on her ability to "[put] others before herself," highlighting the altruistic and considerate nature of Castillo. She further explains how Castillo is one of the most admirable people she knows and compliments her hard work and determination to accomplish all of her goals.
Castillo is a prime example of "Becton's Best" and will always be remembered for her extraverted, selfless, easy-going, and courageous attitude. The community is beyond proud of her success and wishes her the best of luck in the Navy. Congratulations Sebrina, Becton's March Student of the Month for the 2021-2022 school year.
About the Contributor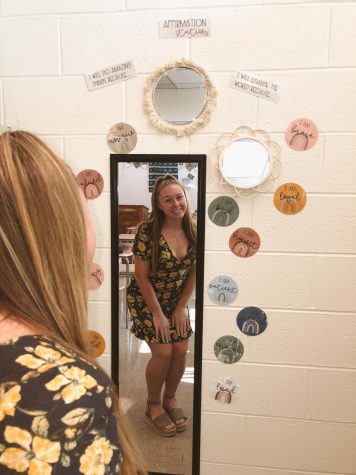 Amanda Hasch, Co-Editor in Chief
Amanda Hasch is currently a senior and is wrapping up her high school experience at Becton Regional High School. She has truly enjoyed her time in high...