Francesca Matraxia: NJIC Volleyball Player of the Week September 7-11
Francesca Matraxia notably represents Becton Regional High School with her accomplishment of the NJIC Volleyball Player of the Week for the week of September 7-11. During her time as a student-athlete at Becton, Matraxia has overcome two sports seasons with COVID-19 restrictions; volleyball being one of them. She mentions that she is grateful for a "normal" volleyball season and was eager to fill in the influential role of being a senior on the team this year. Her ground-breaking statistics consist of 85 kills, 27 aces, and 93 digs for this season. In the possible future, Matraxia could see herself transfer these records to the college court, if she decides. With the most kills on the court, she dominates every opponent she faces by leading with determination. Matraxia plans to use this reputable title to push herself to her fullest potential, not just in volleyball, but in everyday life.
Upon coincidence of discovering the outstanding news, Matraxia's boss at the Lyndhurst Pastry Shop reported her mention in the Bergenite. This information led to her grandmother stumbling upon the pleasant and proud surprise of her granddaughter's nomination for Player of the Week.  Matraxia and her family were overjoyed at the announcement and soon shared the news with as many people as they knew. The voting process for choosing the winner of the NJIC Player of the Week is simple. Once in the sports section of NorthJersey.com, anyone can select the player they wish to win and are allowed to vote an infinite number of times– which Matraxia is well-deserving of. Though, no matter how the voting was completed for Matraxia's section, her family, friends, and supporters made the necessary efforts to reward her for her consistent performance and perseverance on the court. Coming from an encouraging community, everyone had Matraxia's back and were especially proud of her for being considered for, and then claiming, the NJIC title. In fact, one of her greatest inspirations for becoming the skilled volleyball player she is, is her grandfather. Matraxia shares, "My grandpa always tells me not to get down on myself when I have a bad game or when we lose, and to keep my head up. That forward-looking mindset has led me to accomplish the title of Player of the Week." It is input from him, and her family, that pushes Matraxia to work harder, but also enables her to encourage her team members to have this outlook as well. Matraxia has proven that positivity in sports should be rewarded just as much as athletic ability. 
Another role model to Matraxia is Ms. Jessica O'Driscoll– the passionate and competitive coach for the girls' varsity volleyball team at Becton. She informed Matraxia about the team before she entered high school in hopes to grow the program, but definitely because she knew Matraxia would be a monumental addition to the team. She explains how Matraxia is a powerful asset with not only her strong hits and serves, but for being an excellent leader to her team members. O'Driscoll states, "As the season continues, we are getting closer to the NJIC Tournament and the State Tournament. Francesca is working eagerly each day towards our team goals for both of these tournaments." Clearly, Matraxia will do anything for her team to succeed, which is a crucial characteristic for any selfless player. O'Driscoll celebrates Matraxia's success and is certain that her efforts and abilities will continue to attract the recognition she deserves as she dives further into her future.
Finally, Matraxia's model athleticism comes from her advanced skill, supportive family and community, and her consistent grind. Winning the NJIC Player of the Week award is just the beginning. Thus far, it has motivated her to compete to her greatest potential on the court and inspire her teammates; however, it does not stop there, as all of the factors contributing to her success have prepared her to play in the biggest game of the season: the iconic Battle of Paterson Ave. Game against the Wallington Panthers. The outcome of this long-awaited game will be determined on Thursday, Oct 21 in the Becton Gymnasium. Because Becton players like Matraxia are driven to defend more than just titles, the team will also be playing for a cause. The Battle will be a pink-out game where all spectators are encouraged to contribute to the active Fundraiser for Breast Cancer Research. If there is anything we do know for certain, it is that NJIC Volleyball Player of the Week title recipient, Matraxia, will bleed maroon, white, and pink during her battle to victory this upcoming Thursday.
About the Contributor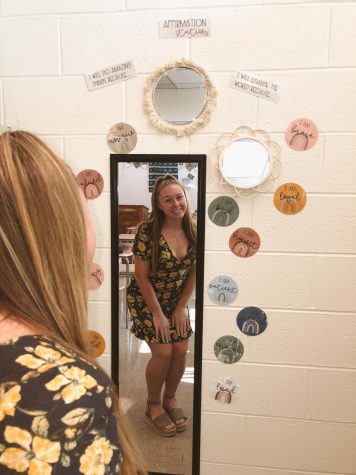 Amanda Hasch, Co-Editor in Chief
Amanda Hasch is currently a senior and is wrapping up her high school experience at Becton Regional High School. She has truly enjoyed her time in high...