December Student of the Month: Charles Flenner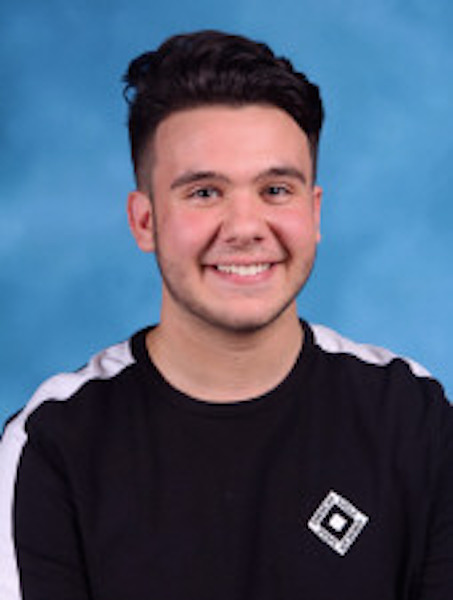 Charles (Charlie) Flenner has been selected as Henry P. Becton Regional High School's December Student of the Month due to his academic excellence in many rigorous courses. He has been enrolled in advanced English, science and math classes all four years of his high school career. Furthermore, with a grade point average of a 99, Charlie is ranked third in his class. His strong grades have also earned him a spot in the National Honor Society as well as the Spanish Honor Society.
The December Student of the Month is also very active outside of the classroom. He participates in activities such as Key Club, Horticulture Club and Peer Leadership. He also finds time to contribute to his community by working at a local Shop Rite and volunteering at his church.
"He is honestly a dream student, a combination of a great personality, work ethic and intellect," said Mrs. Lonergan, his freshman English Honors teacher.
For Charlie, the hardest class he has taken is his current English 12 AP class taught by Mrs. Scalera. "She is a great teacher who really makes sure you understand the material so you are successful," noted the Student of the Month.
The most impactful teacher during his high school career is his math teacher, Mrs. Ferris. "Mrs. Ferris would teach us not only math lessons, but life lessons too," stated the senior.
Charlie plans to continue his success by pursuing a career in computer science. "I love the complexity of electronics and working hands-on in order to figure out the way things operate," said the honor student.
He has currently been accepted into NJIT and Seton Hall University and has applied to Rutgers University and Stevens University as well.